'Complementary Therapies are invaluable'
Date published: 22 March 2022
Complementary therapies are therapeutic treatments used alongside conventional medicine to support symptoms such as sickness, lack of sleep, breathlessness, pain and anxiety. These are symptoms that are common during end of life, and Complementary Therapy is an important part of the 'whole person' approach we take when providing care. 
To mark National Complementary Therapy Week this year (20th to 27th March), we spoke to Barbara Bond, a volunteer Complementary Therapist, to find out more about her work and what she finds most rewarding about her role. 
When she's not volunteering with the Complementary Therapies Team, Barbara is a Registered Nurse working in the community, across our catchment area.
'I first joined St Wilfrid's in 2016. At the time I was still working as a Complementary Therapist at Martlets Hospice in Brighton and Hove, but after they paused their therapies work during the pandemic, I decided to volunteer at St Wilfrid's instead,' she told us. 
'I originally trained as a Nurse, but after 20 years I went into teaching and then worked with people with mental health problems. While I also had personal experience of acupuncture and knew of the benefits first hand, I could see how therapeutic therapies were for the people I was working with. 
'I specialise in Shiatsu, which is very similar to acupuncture, it was something I had to train in for three years. During that time, I had to get experience and seeing how it was benefitting patients inspired me to get back into nursing.' 
Based on the concept of meridians in traditional Chinese medicine, Shiatsu works in the same way as acupuncture but instead of using needles, therapists will use their fingers to move the energy through the body. 
'Unlike acupuncture, we work through clothing rather than directly onto the skin. It is therefore less invasive for the patient, but quite powerful,' Barbara explained. 
'The reason I love it is because you can teach people the technique to do it themselves. It's so empowering and gives them some independence back. When lots of frightening things are happening, it can be comforting for the patient, and their carer and relatives, to know they have the knowledge in their toolkit to take back control. 
'It has changed how I nurse people because now I don't immediately go to medicine to treat their symptoms. With my nursing role in the community, I find that Complementary Therapy is a great way of building rapport with a patient and giving them a real understanding of the whole-person approach that the hospice uses. People will often have their preconceptions about what happens at the end of life and feel that this is just "it" now, or they may have come from having lots of medical input previously, but these therapies can help with so many symptoms and gives the person more space. They are invaluable. 
'In addition, I am able to teach my colleagues of the benefits. We recently had a lady stay with us on the Inpatient Unit who was incredibly anxious about what was happening. I taught the staff on the ward how to massage the pressure point in the palm which helps alleviate anxiety. They then asked the patient's family to bring in something meaningful from home which the patient could squeeze and put pressure on their palms. Not only did this help the patient, but it also benefitted the Nurses and the family too because they felt they were doing something constructive.' 
If you would like to find out about the other therapies St Wilfrid's Hospice provides, click here. 
---
St Wilfrid's Hospice looks after over 2,300 patients and family members both in the hospice and in the community. While our care is free, it costs over £17,000 a day to provide. If you would like to donate, please click here.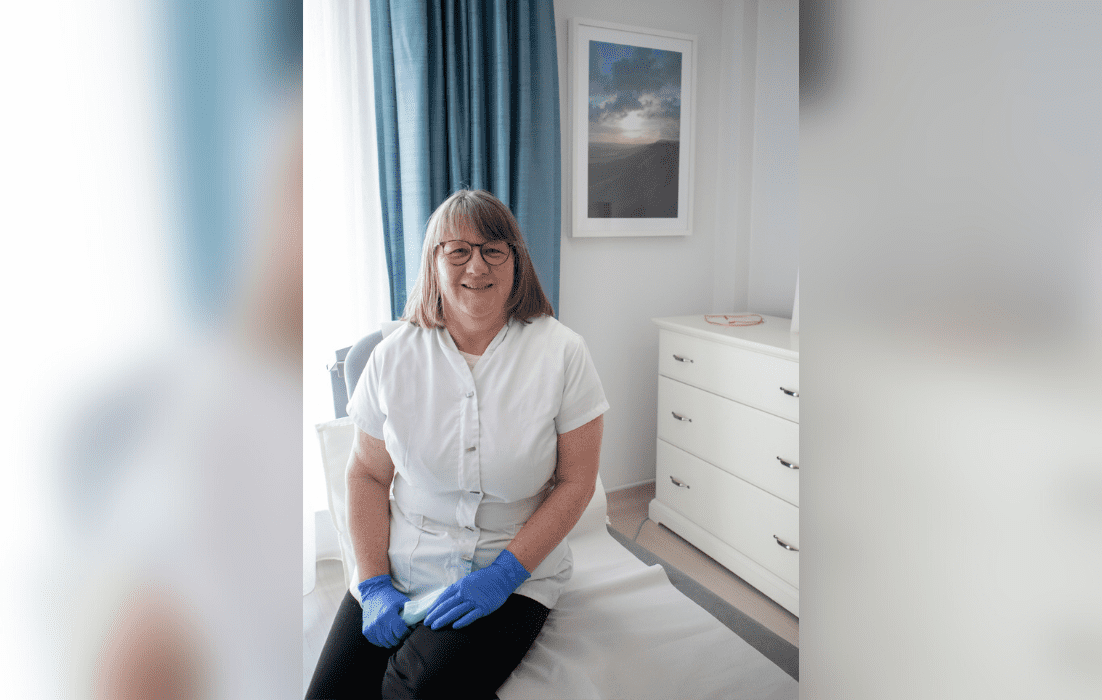 Barbara, volunteer Complementary Therapist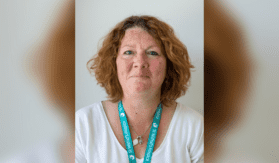 Meet Michele, our new Community Fundraiser at St Wilfrid's Hospice!