The death of a loved one can be very difficult. We hope that some comfort may be found knowing that they received the best possible care from the dedicated team of staff and volunteers here at St Wilfrid's Hospice.
When someone dies, their family and friends often like to pay tribute to their lives by doing something which helps us continue providing specialist care and support, benefitting future patients and families.
Choices can be anything from a one-off donation, a regular gift, funeral donations, remembering them on our Memory Tree and many more ways.
With so many different ways in which you, your family and friends can support St Wilfrid's Hospice we are here to help you if you need ideas or advice.
For more help please call Jenna Stringer on 01323 434216 or email jenna.stringer@stwhospice.org
Many people choose to ask for donations to be given in lieu of flowers. Help St Wilfrid's with this meaningful act.
We have two ways in which you can do this, through a donation box or through our Funeral Tribute Fund form. Click below to find out more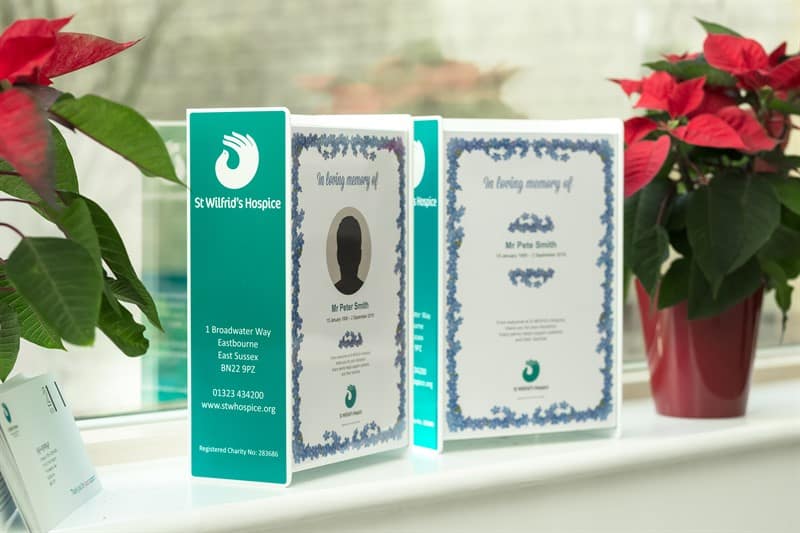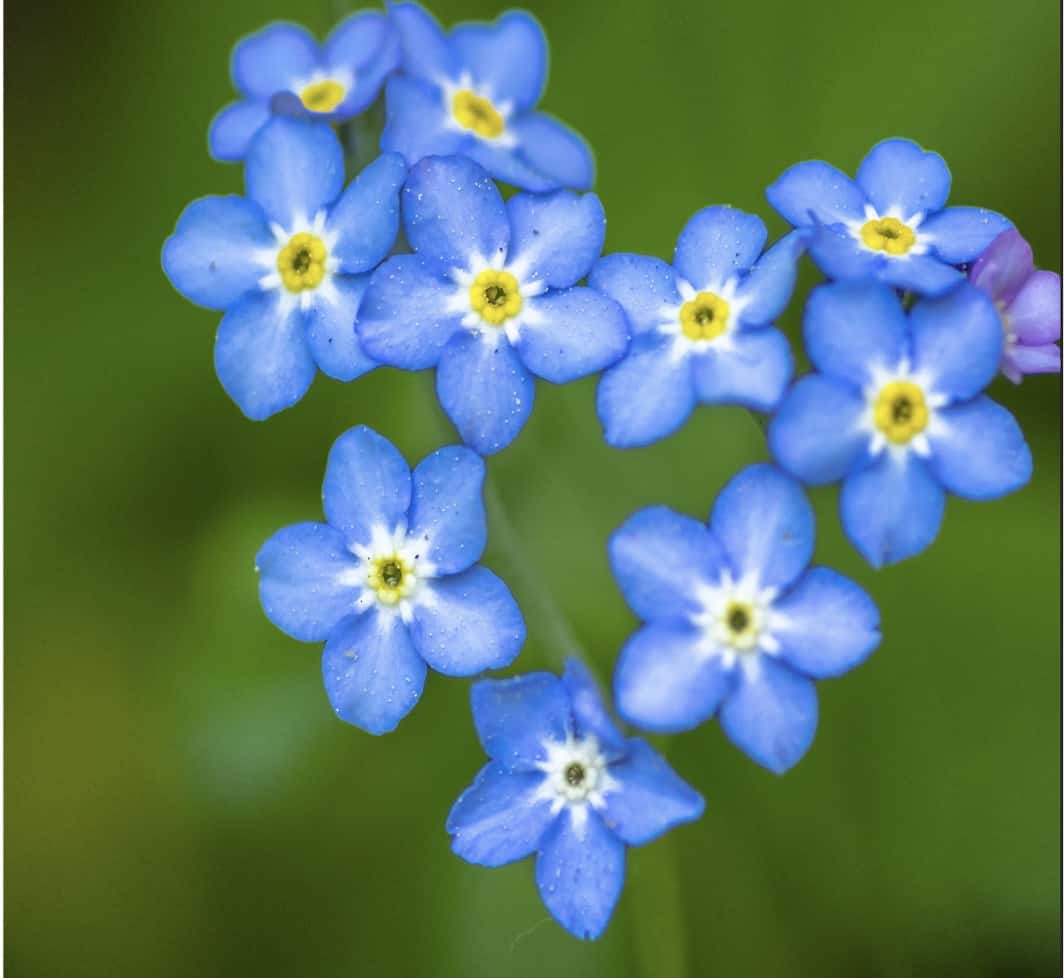 Online tribute funds are a wonderful way to remember someone special. Share words, memories, photos or even videos to create a lasting tribute.
Thanks to MuchLoved we are able to offer these special online tribute funds
By dedicating a leaf, flower head or butterfly, you will be helping to raise money for the hospice, enabling us to help more patients and their families.
The beautiful, hand-sculpted Memory Tree with Cow Parsley flower heads and butterflies have been created for us by artist Claudia Ashley-Brown.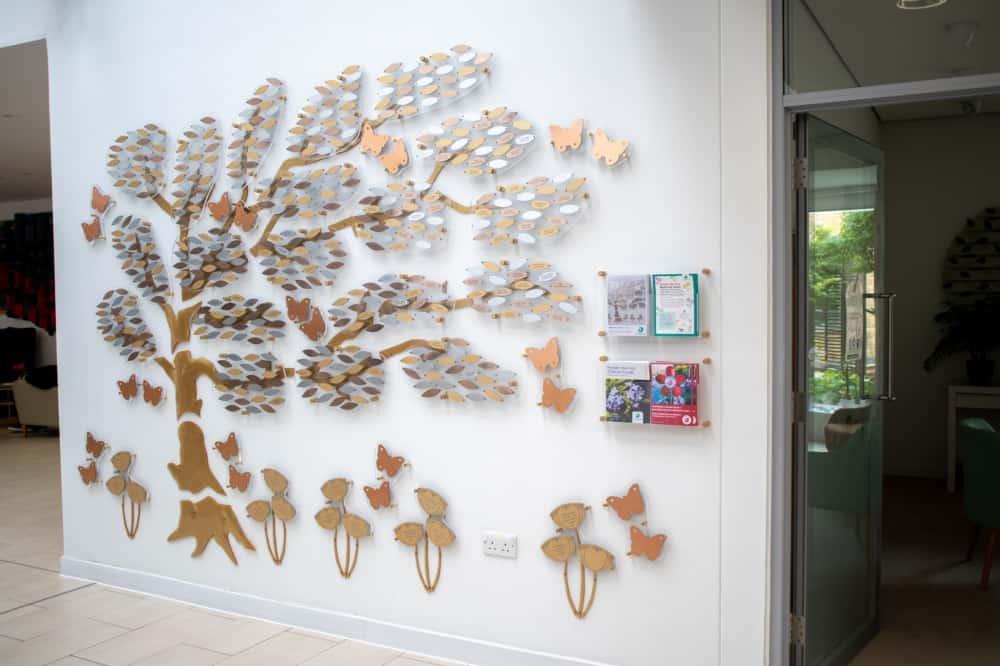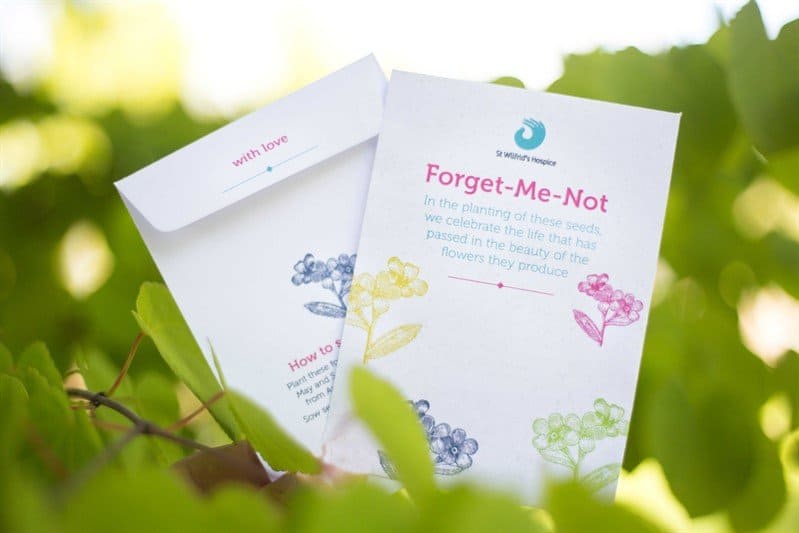 Forget-me-not memorial seeds
St Wilfrid's Hospice offers personalised packets of forget-me-not memorial seeds to remember your loved ones
A simple donation means your family can have them for memorial services, wedding favours, as a one-off gift for friends or family or for yourself to remember a loved one and plant at home
Our online Memory wall is a new way to share words, memories, and photos to create a lasting tribute of a loved one. 
The wall is free to use and we hope it helps you remember someone special.