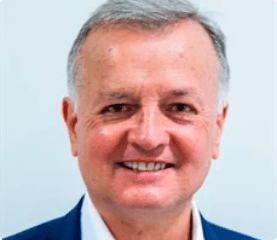 Chief Executive: David Scott-Ralphs
David has been Chief Executive of St Wilfrid's since October 2016. He has worked in the not-for-profit sector for almost 30 years, with Macmillan Cancer Support (where he helped to launch the World's Biggest Coffee Morning), Mencap and SeeAbility, where he was Chief Executive for 13 years.
David is an Oxford languages graduate whose early career was in financial services in the UK and overseas. He has been a trustee of a number of other charities and sits on the PCC of St John's Church Meads.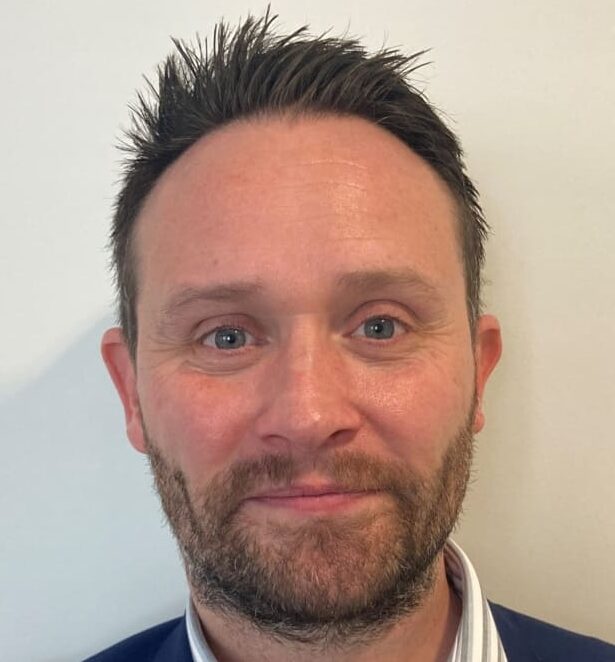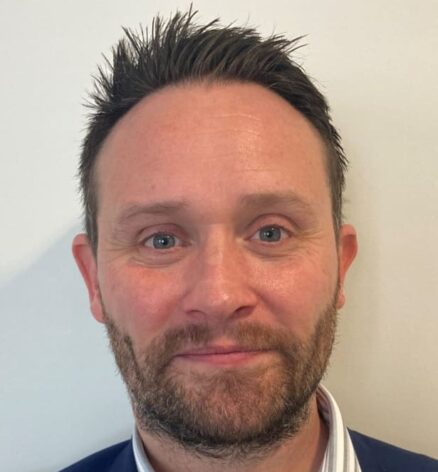 Finance & IT Director: Darren Mackenzie
Darren was appointed Finance & IT Director in April 2022 and this is on a role share basis with St Michael's Hospice Hastings and Rother.
Darren is a Chartered Accountant and spent five years in audit practice before spending a further three years in insurance.
He has spent the last eight years working as a Finance Director in the manufacturing industry for both multinational and private equity funds.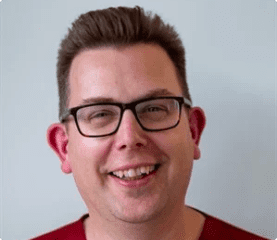 Medical Director: Dr David Barclay
David has been Medical Director since June 2007, this has been his second consultant post in palliative medicine post having previously worked at Trinity Hospice in London following his specialist training in South London, Kent Surrey and Sussex locality including placements at Kings College Hospital and St Christopher's Hospice in Sydenham. David studied medicine at the University of Aberdeen, graduating in 1994.
He also works in East Sussex Healthcare NHS Trust as a consultant in palliative medicine and has contributed to the end of life care services across the Trust being recognised as outstanding in a recent CQC report. Since starting here David has grown the medical team in response to increased need and increased the number of doctors in training that benefit from being at the hospice. He is passionate about collaboration and has built strong links across Sussex Hospices.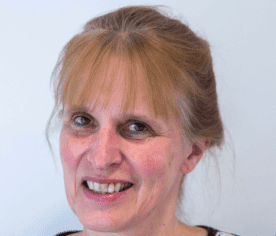 Patient and Family Support Director: Andrea Dechamps
Andrea has a background in social work/social pedagogy and counselling. She has worked in end of life care from the early days of AIDS, moving on to various roles in hospices, most recently as a senior manager at the Marie Curie Hospice, Hampstead, and then as Director of Social Work, Bereavement and Welfare at St Christopher's Hospice.
Andrea has lectured internationally on psychosocial aspects of end of life care and has served as a trustee of a community bereavement service and also the Natural Death Centre. In 2012-13, Andrea was seconded to the National End of Life Care programme as their Social Care Lead for London.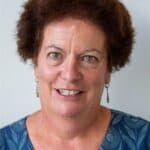 Development Director: Pam Russell
Pam joined St Wilfrid's in November 2017, after nine years as Director of Fundraising and Community Relations at St Luke's Hospice in Harrow and Brent.
Pam moved to the voluntary sector after an early career as Marketing Manager for the Open University in London and for the Nursing and Medical Division of Times Mirror International Publishing.
Voluntary sector experience includes Christian Aid and Mencap.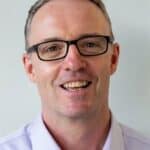 Clinical Services Director: Colin Twomey
Colin was appointed Nursing Director in October 2014, having joined the hospice as Head of Nursing in 2012. Qualifying as a Registered Nurse in 1988, Colin went on to achieve a Bachelors degree in Nursing and a Masters in Psychology. He specialised in cancer nursing, developing his knowledge and expertise in palliative care nursing before leading the Macmillan Specialist Nurse Service within the acute hospitals in Brighton.
He has held many leadership roles throughout his career and achieved key service developments, backed up with further studies in Health Service Management.