The Chris Wyatt Memorial Ride
Date published: 23 August 2022
On the 9th August 2018, local family man Chris Wyatt was diagnosed with lung cancer at the age of 57. After a traumatic few months, he died on the same date the following year under the care of St Wilfrid's Hospice, leaving a 'gaping hole' in his family's lives. 
The following year, the Chris Wyatt Memorial Ride took place with several family members and friends cycling 100, 50 or 30 miles around the local area. Now in its third year, Chris' daughter Natalie has shared her father's story and how the ride has come to be such a success. 
'The whole family were supported by the hospice'
'Dad was the most incredible man ever. He was the life of the party, with a great sense of humour, and had the best relationship with my mum – all our friends were jealous of our family. 
'His cancer diagnosis came as a huge shock to us all. It spread quickly, but he responded well to treatment and was adamant he wasn't going to die. However, it then reached his brain, and he went downhill following surgery in Brighton. 
'As soon as we were told he didn't have much time left, Mum was determined that he would return home. She arranged a hospital bed to be delivered to their house and the Hospice at Home Team arrived the next day. He was at home for 10 days and was very well looked after. The whole family were supported by the hospice including the children, who were given books to help them come to terms with what was happening. Even now, my sister and nephew are accessing bereavement support.
Cycling for Chris
'The month of August is a very difficult time for us because Dad was diagnosed, and died, on the 9th, his funeral took place on the 29th and his birthday was the 30th. As the one-year anniversary approached, we wanted to do something to pay tribute to him and keep us busy. With what started as an idea from my uncle and cousin's husband, who are both keen cyclists, the first Chris Wyatt Memorial Ride took place in 2020. We held a raffle alongside the event and raised around £7,000. 
'More and more people have been taking part each year and now, three years on, we have around 80 people taking part! We start and finish at Shinewater Park and all have a Carling at the end as this was Dad's favourite drink. My friend then holds an event at the Garden Bar in Eastbourne Harbour.  
'This year there are 12 companies sponsoring the event and we have got customised cycling jerseys in Chelsea blue (Dad's favourite team). We've got a great selection of auction prizes too, including John Terry's signed football boots with a personalised video message, a signed England Women's football shirt, British Airways i360 flights and an Airbnb stay in the Lake District. 
'We have raised around £22,000 overall, which could almost cover a Nurse's salary for a year! Dad would be completely humbled, but it's our way of saying thank you to the hospice.' 
Click here to find out more about the Chris Wyatt Memorial Ride. All donations made go to Chris' tribute page which supports the hospice.
We are incredibly grateful to the Wyatt family for their ongoing support of the hospice. As well as the annual Memorial Ride, they also attend our Lights of Love event every year and Gina, Chris' wife, bought a ruby forget-me-not flower in his memory, planting it in his work boots. Visit our In Memory pages to find out how you can remember a loved one.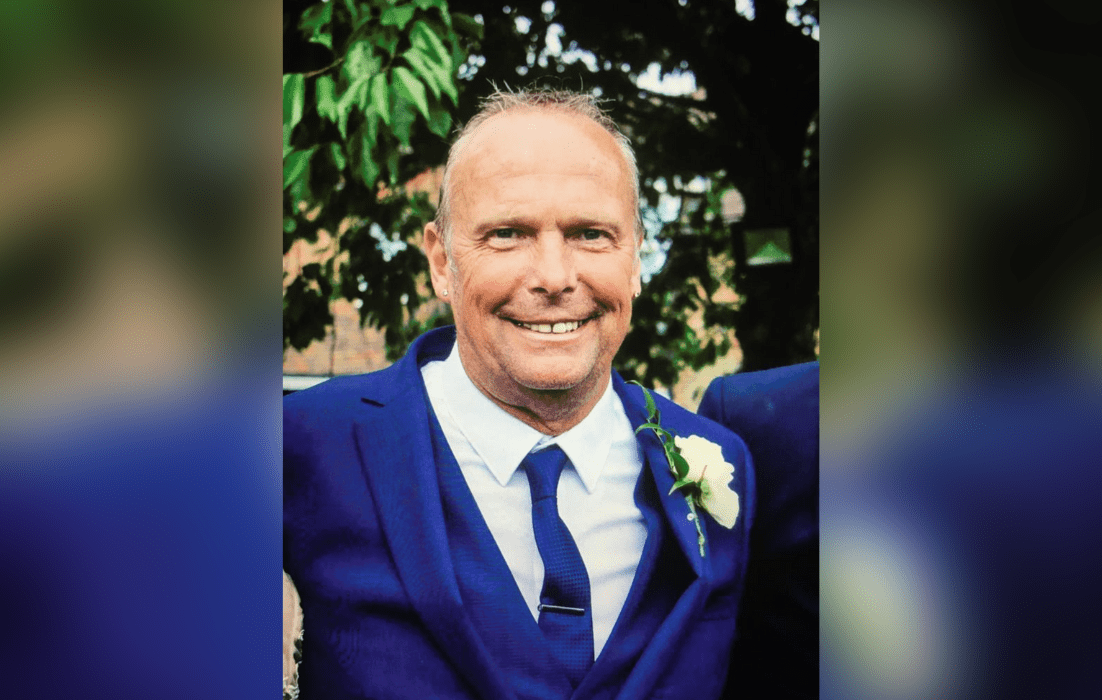 Chris Wyatt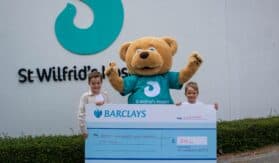 Jacob, 8 and Arlo, 5, approached businesses around Eastbourne asking them to donate prizes to their very own raffle.