'One of the most extreme challenges I've ever faced'
Date published: 05 November 2021
You may remember back in May we shared the story of Martin Watts who was preparing to take on the Half Marathon Des Sables – a race equivalent of three marathons across the Fuerteventura desert. Martin had chosen to do the race in memory of his father, Alan, who was cared for by the St Wilfrid's Community Nursing Team in the spring of 2020.
'I can't praise the Nurses that cared for my dad enough,' he told us. 'With it happening at the beginning of the first lockdown, it was incredibly hard, but the Nurses were so good. Even though they were masked up it didn't affect the level of care they gave.'
He continued: 'My dad was someone who didn't like to owe people and struggled with the fact that the Nurses were caring for him and he couldn't give anything in return. When I told him that I was thinking about doing this challenge he was pleased that we were going to be giving back to the Nurses after all they'd done for us.'
The Half Marathon Des Sables is split up across three days, with a rest day in between. Participants have to be entirely self-sufficient and carry their own food, water, clothing and bedding. With the event having taken place at the end of September, Martin is now back home and got in touch to let us know how it all went.
'It was really, really good and I would probably do it all again, but it was one of the most extreme challenges I've ever faced. There was an amber warning and sandstorms, and it was really hot. It was about 35 degrees, but in the valleys between the mountains it reached around 40. With sand everywhere we were unable to relax on our rest day, so it was tough, but I managed to come out pretty unscathed compared to a lot of people.
'I didn't have any blisters or anything. Some people were waiting 10 to 12 hours to be seen by the medical staff and quite a few people dropped out. There was just shy of 800 people taking part and I think I placed around 220-something.
'It was mentally tough, but I had a good reason to keep going. Knowing how much strength my dad showed in those final weeks, if I could have had half of that strength, I knew I was going to be able to do this challenge. The main thing is that I'm giving back to the hospice because that's what my dad wanted.'
Martin has raised just over £1,200 for the hospice and for that we are immensely grateful. The money he has raised is equivalent to just over 48 hours of patient care in the hospice. If you have been inspired by Martin's story and would like to support the hospice in your own way, email our Fundraising Team at fundraising@stwhospice.org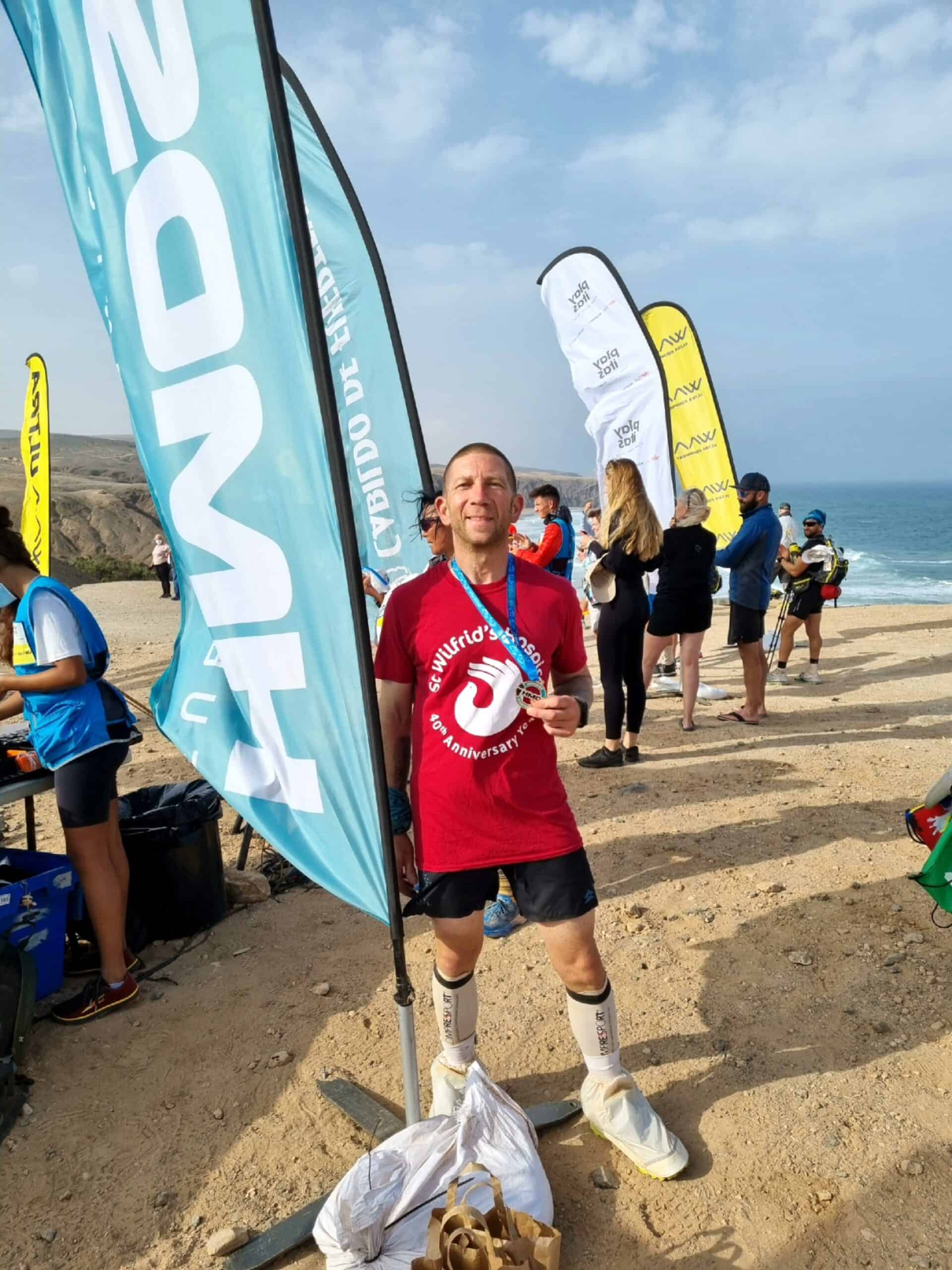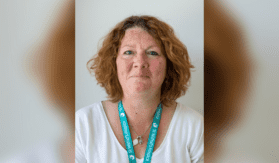 Meet Michele, our new Community Fundraiser at St Wilfrid's Hospice!