A visit to Eastbourne Crematorium
Date published: 14 July 2022
In June the hospice's Donor Development Team visited Eastbourne Crematorium for a tour with Crematorium Manager Louise Drewett. Louise and her colleague Linda had previously visited the hospice to learn more about our work and we were pleased to continue this relationship through our visit.
The crematorium was opened in 1960 and is run by Eastbourne Borough Council. With up to 11 services per day many of us will know somebody who has had their funeral there or is planning to. The grounds itself are extensive with many different areas and places where dedications can be made. Despite being close to a busy road and residential areas the surroundings are quiet and peaceful and offer plenty of spaces for reflection, including a wooded area and planted gardens. There are also different areas where ashes can be scattered, with the grounds open daily so that people can visit loved ones.
Louise is keen to welcome people to the crematorium to take away some of the fear around death – a lot like us at St Wilfrid's. The visit really demonstrated how much care and attention goes into each service and cremation. The staff are very open to accommodating individual family's needs and services can be led by anybody you chose, such as vicars, celebrants and even family members. They are also open to services of any faith. As a legacy of the pandemic, services can be livestreamed for people who are unable to attend in person. They have two chapels; the main chapel which seats 80 people and a smaller chapel which seats 25 and will be undergoing renovation later this year.
Alongside Louise, we were lucky enough to meet Brian, one of the crematorium's Technicians. He supports chapel services and carries out cremations, and he was kind enough to show us what happens to the coffins after family and friends have left the chapel. The crematorium has three individual cremators and Brian and his team take real pride in their work, completing the process with respect and dignity. Each coffin is individually cremated so families can be sure that ashes only contain their loved one.
Any metal from hip joints, plates, or pins etc from previous surgery are recycled and the money is kindly donated to the hospice. We have received £18,000 since 2017 from Eastbourne Crematorium for the metal they recycled, and we are extremely grateful to them for this.
The crematorium offers many ways to remember a loved one including a memorial book and plaques, which fit in nicely with our in-memory dedications at the hospice. They also hold records of all cremations since they opened so families can find out where in the site a loved one's ashes were scattered. They are planning to have open days later in the year so the public can learn more about their services. We would encourage anyone to find out more!
You can find out more about the crematorium here.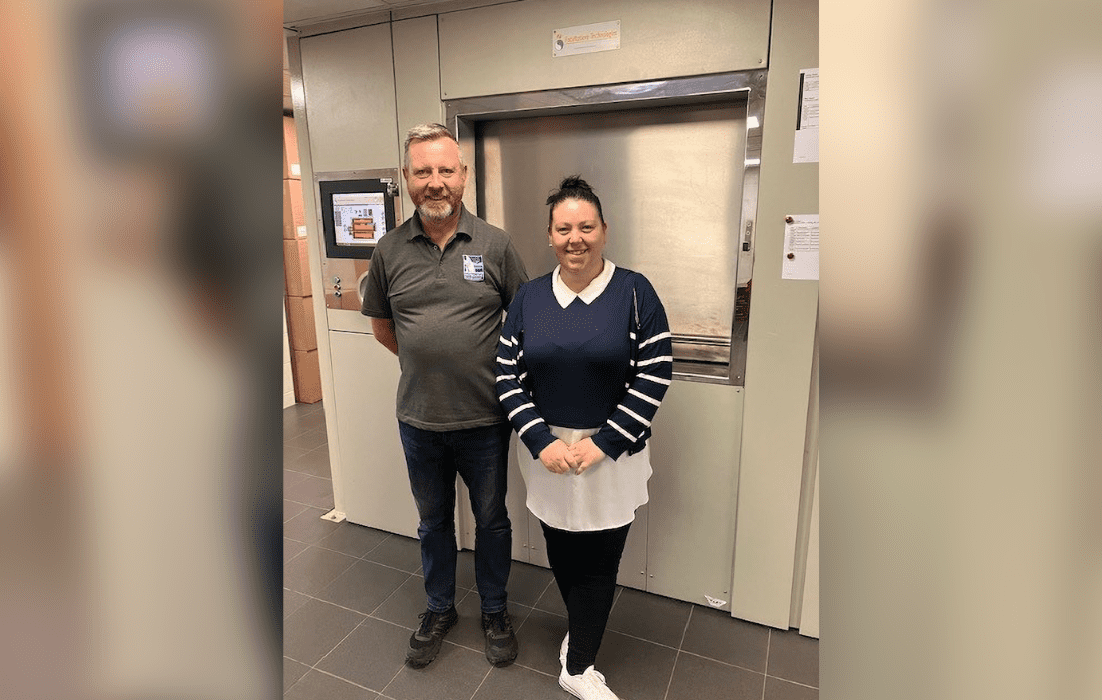 Louise and Michael (another Technician) from Eastbourne Crematorium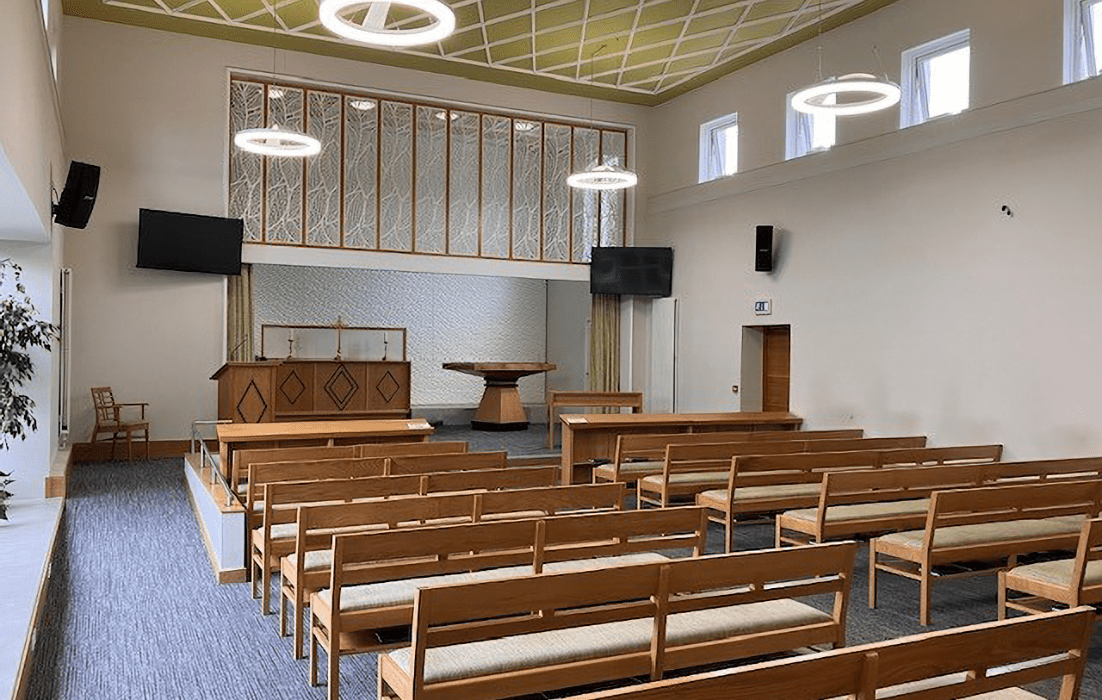 Inside one of the chapels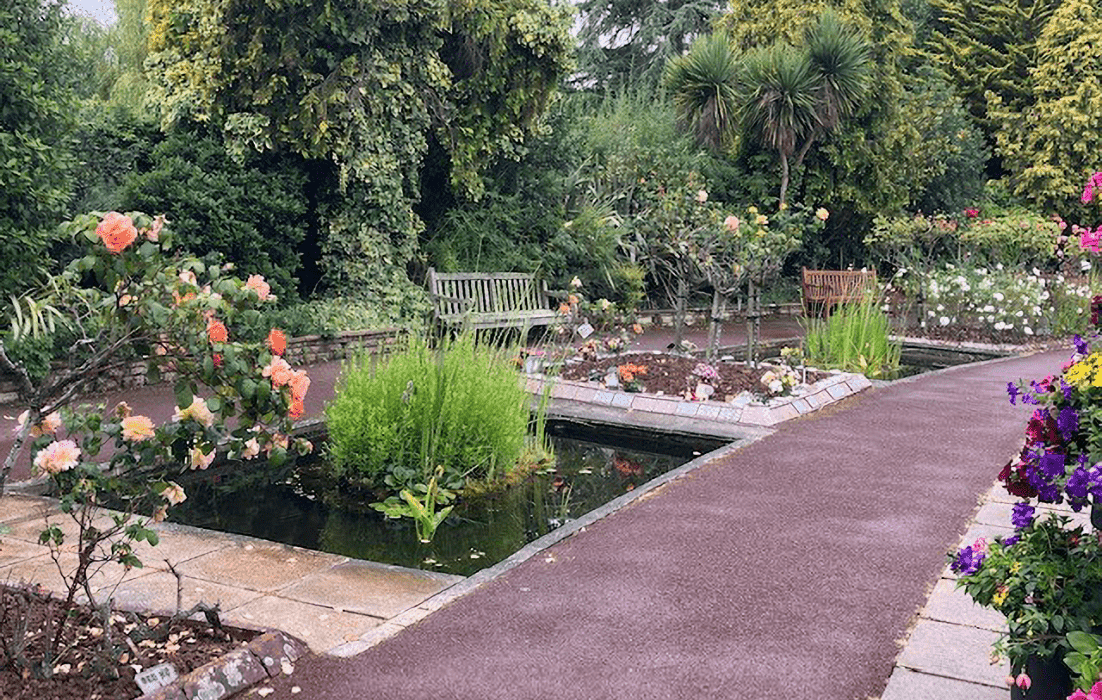 Outdoor space at the crematorium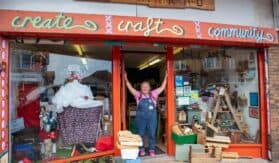 Lindy Creasy, Shed Co-ordinator at the Hampden Park Shed, shares the benefits of group arts and crafts.