Hospice care or support may be offered to:
Those living with a terminal illness
Those at the end of life
Family, friends or others close to people with a terminal illness, at the end of life or bereavement support
How to access our services:
We are here to support those living with a life limiting illness such as:
Advanced, and/or progressive, incurable conditions such as:

Advanced cancer
Dementia and frailty
Neurological conditions such as MND or Parkinsons
Advanced heart/lung disease
Organ failure

Rapidly deteriorating conditions
Rapid access to end of life care in the last 3 months of life
Existing conditions if they are at risk of dying from a sudden acute crisis of the condition
Aged 18 and over
Reasons for a referral to the Hospice:
We can support with specialist palliative care and can help with the following:
Difficulty in managing symptom control such as pain, breathlessness, anxiety and spiritual distress
Supporting patients to die in their preferred place of care
Patients and families having difficulty in coping with a progressive illness
Need for palliative rehabilitation focusing on goal setting and symptom management
Inpatient, community and Living Well services
24/7 telephone support via our nurseline
Advance care planning/planning for the future
Access to the wider multi-disciplinary team such as counsellors, social workers, carers and bereavement support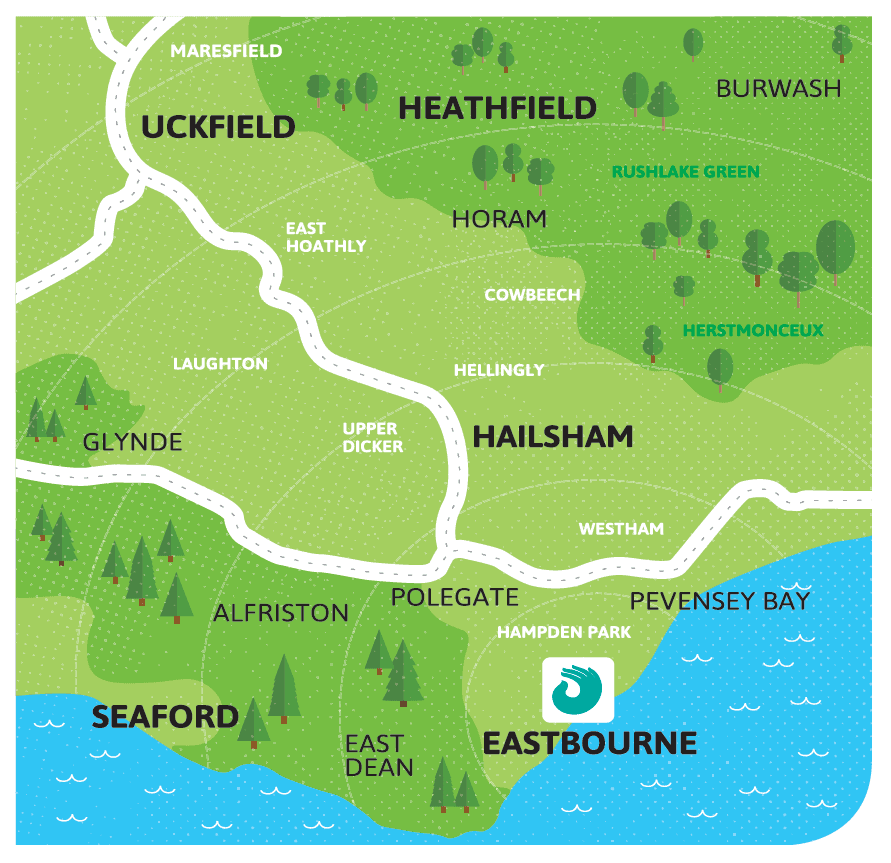 What happens to your referral:
We will contact your GP surgery to inform them of the referral and to request relevant medical information. We share electronic records with other healthcare professionals and will liaise with appropriate teams to ensure we have all the relevant information.
Depending on the urgency of your referral we will contact you within the required time frame to discuss your referral and if appropriate to accept we will allocate you an initial assessment with a member of the hospice team.
Out of hours referrals – if you need to make an urgent referral out of office hours then contact us directly on nurseline at 01323 434222.