Supporting the hospice 30 years on
Date published: 26 January 2022
Stuart Hollebon, from Eastbourne, had always been a keen runner as a child and his father, John, was always there to support him along the way. After his father's death 30 years ago, Stuart stopped running until he fell back in love with the sport six years ago.
Now, Stuart has decided that all of his races throughout 2022, from five miles to ultra-marathons, will be in support of St Wilfrid's Hospice and in memory of his father. We spoke to Stuart to find out more about the care his family received and how his challenge is going so far.
'When I was 16 my dad was diagnosed with cancer and ended up at St Wilfrid's Hospice (when it was in Mill Gap Road). They looked after him until the end, but they also gave the time to make sure my mum and I were okay.
'I didn't know what to expect, but afterwards the hospice offered me bereavement counselling. Someone came to see me at home and helped me to understand what was going on. The support the hospice gave my mum and me was fantastic, both during Dad's illness and after his death.
'Right after Dad died, I ran the Hailsham 10-miler to raise money for the hospice in his memory. I didn't run for a very long time after that, but now, 30 years later, I thought it was about time I raised some money for the hospice again. I want to do whatever I can to help. Throughout 2022, all my virtual races, half marathons, marathons and ultra-marathons will be in aid of St Wilfrid's Hospice and in memory of my dad. I will give all my sweat, pain, and determination.
'He was a well-liked man who would do anything for anyone. We were really close, and he always supported me in anything I did. I used to do a lot of fun runs when I was a child, and he would always be there at the different points throughout the race. This year will be hard and an emotional rollercoaster, but I know he will be looking down on me.
'I have already completed four races – a marathon in Walton-on-Thames and a virtual 100 mile run across Britain in December, a 30-mile run in Walton-on-Thames on Saturday 15th January and the Farnborough Winter Half Marathon on Saturday 22nd January. I completed that in a time of two hours and 11 minutes.
'My next event is on the 13th February – the We Run, They Run, I Run 5-miler along Eastbourne Seafront. I have also signed up to do the Eastbourne and Hastings half marathons. I will quite often do a whole weekend event, doing the half marathon and the full marathon back-to-back.
'I love challenging myself, and I have fantastic support from my coach and my partner. I just want to make my family proud.'
We would like to take this opportunity to thank Stuart for choosing to support the hospice this year and wish him the best of luck. If you would like to support Stuart, you can donate to his JustGiving page, here: justgiving.com/fundraising/stuart-hollebon1
We will also be sharing Stuart's progress throughout the year on our social media channels, so do keep an eye out!
---
Would you like to take on a challenge in support of St Wilfrid's Hospice? Visit our events page to find out what's on or email fundraising@stwhospice.org to share your idea with us.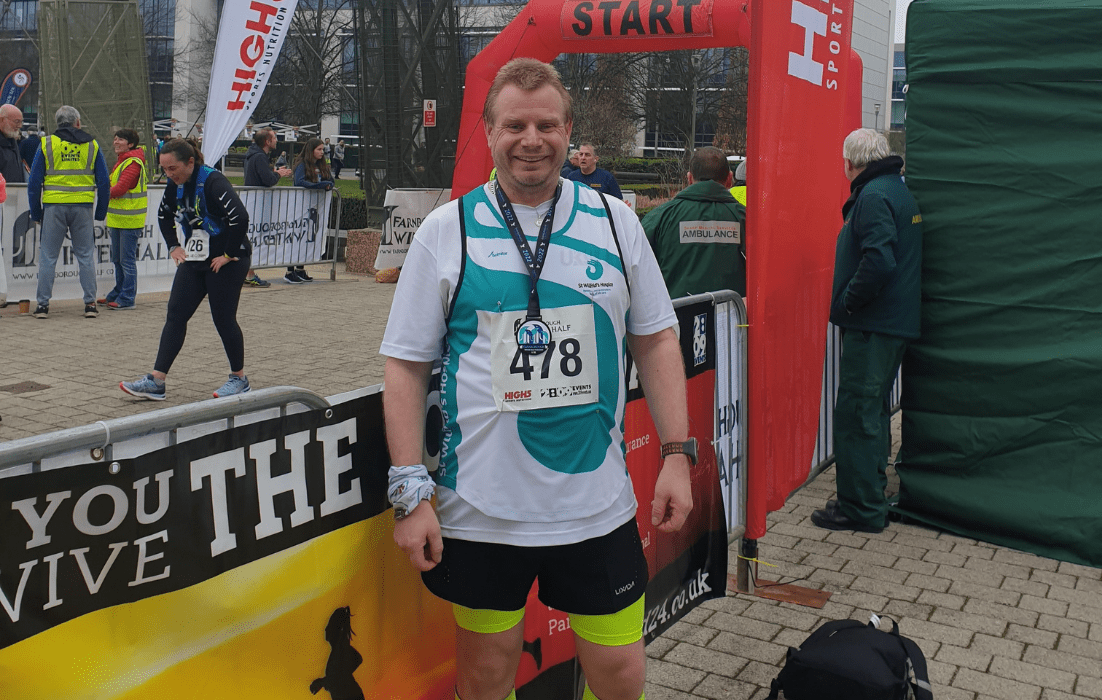 Stuart at the Farnborough Winter Half Marathon on Saturday 22nd January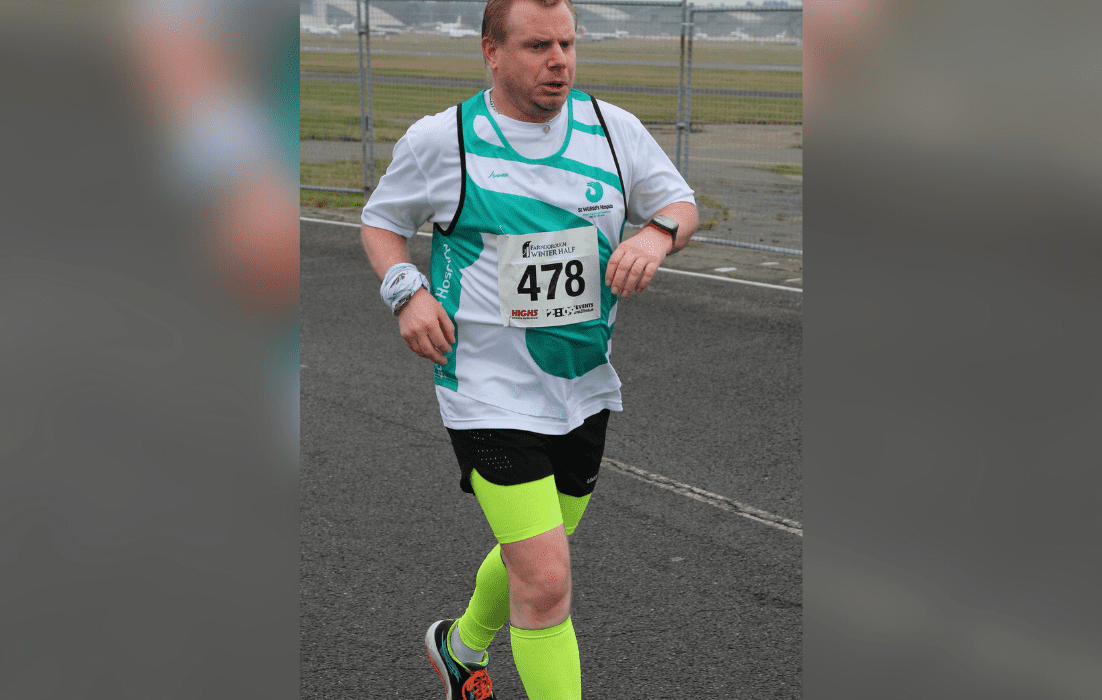 Stuart at the Farnborough Winter Half Marathon on Saturday 22nd January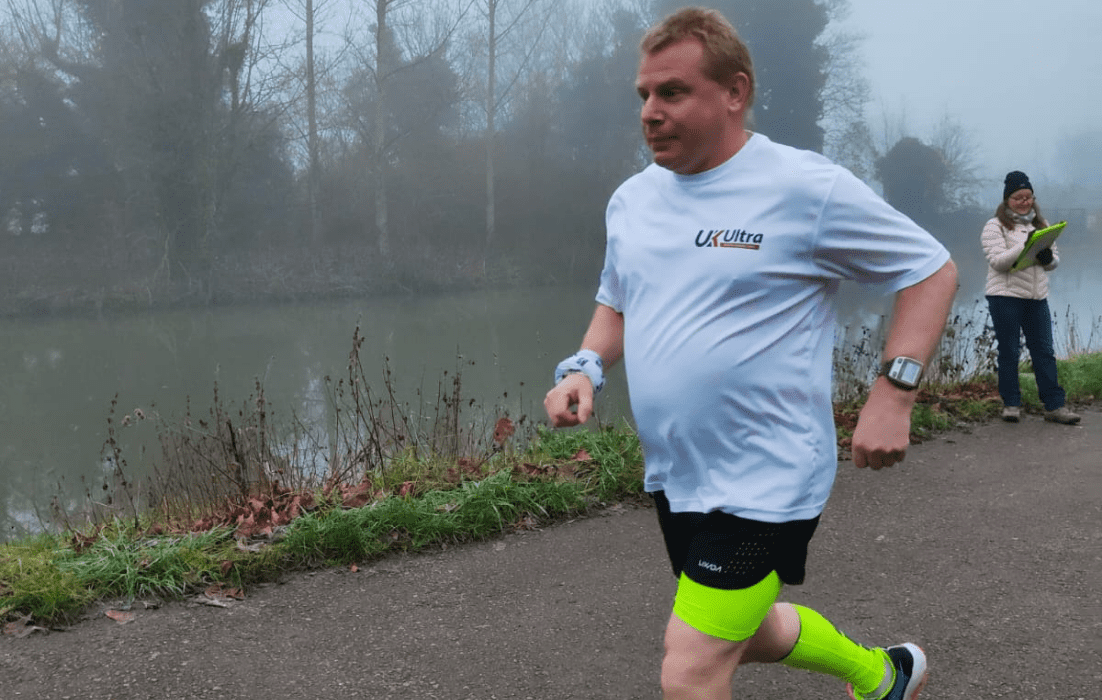 Stuart's first race of 2022 in Walton-on-Thames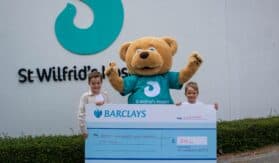 Jacob, 8 and Arlo, 5, approached businesses around Eastbourne asking them to donate prizes to their very own raffle.