'Nobody should ever suffer'
Date published: 11 May 2022
Charlotte Barnard is a Registered Nurse and Team Leader on our Inpatient Unit. She is compassionate, supportive and dedicated to providing high-quality end of life care to patients and their loved ones.  
After taking a break from her career in the early 2000s to bring up her children, Charlotte was determined to return to nursing and has been at St Wilfrid's, in several different roles, since 2015. In this blog post she has shared her story and why she is so passionate about her role at the hospice. 
'I first qualified as a Nurse in 1994. I went on to work at the Eastbourne DGH on a Care of the Elderly ward and then in the Medical Assessment Unit. 
'A few years later I had my four children. It was a busy time and meant that I had to put my career on hold. During that time I had been helping my husband run his business, but I had a burning desire to return to nursing, so in 2014 I applied to a Return to Practise course at the University of Brighton. 
'Meanwhile, I decided to get some experience working as a Healthcare Assistant. I didn't want to return to the hospital, but I had a friend who was working at St Wilfrid's at the time and spoke very highly of the hospice. My course also required that I did 10 hours a week of voluntary experience, so I did that at the hospice too. 
'While waiting for my registration to come through, having completed the course, I joined the hospice's team of bank staff. I was so pleased to be able to focus on nursing at long last, but it was hard leaving home. My children had grown up, but they still needed me, so I built my hours up gradually. 
'Now that I am working in palliative care my career seems to have come full circle. When I was first training to be a Nurse, I worked on projects around pain relief in the terminally ill and caring for someone who's dying. At the time it frustrated me that I couldn't take it further. It's important to me that no one should ever suffer. I plan on staying at the hospice until I retire. 
'When the Team Leader role became available, I was hesitant to apply. I love the hands-on element of my role and I didn't want to be sitting in an office doing paperwork. However, this is an important part of my new role and I still get to spend a lot of time on the Inpatient Unit. 
'Working at St Wilfrid's is like working with a family. I love working as part of a team; I missed that while I had my time away. It brought back a lot of compassion. My role makes me feel very rewarded. I never come to work feeling like I can't be bothered; I am very happy here. No two days are ever the same. 
'You have to wear a lot of different hats as a Nurse and be able to gage a situation quite quickly. I found that quite difficult at first, but I have learnt how to manage my emotions now. I go away after each shift knowing that I have done my best and that is what matters.'
---
As a charity, we rely on our community to provide 70% of our income. Could you help us to help others? £40 could fund a nursing visit to a patient at home, while £100 could sponsor a Nurse like Charlotte for the day. Every penny helps – donate today.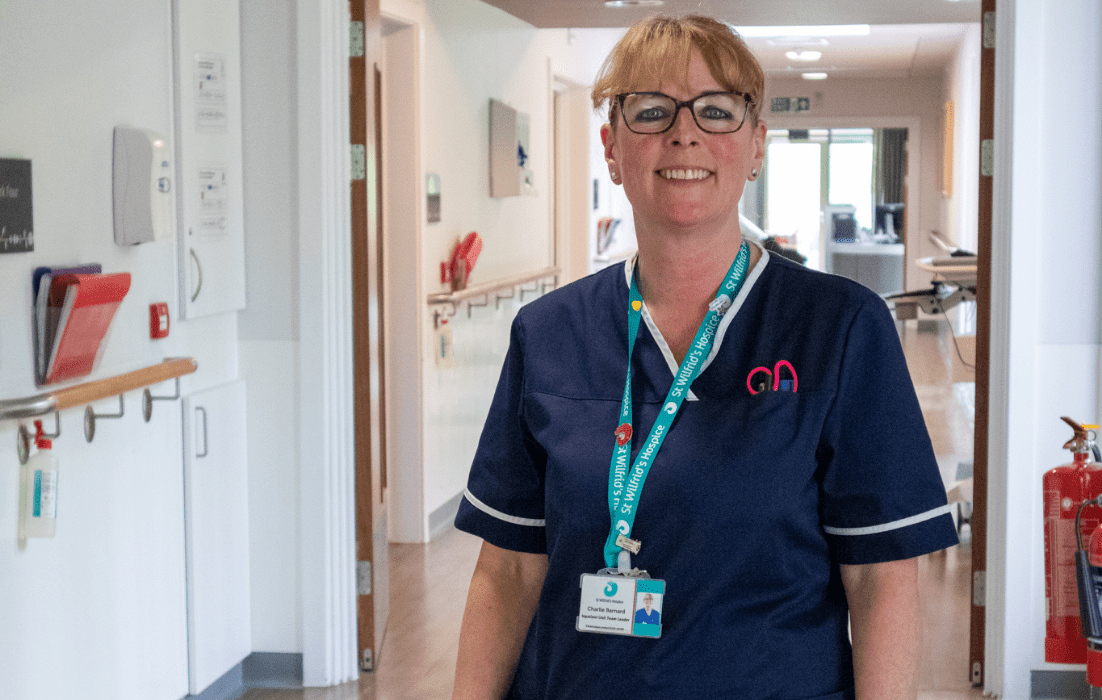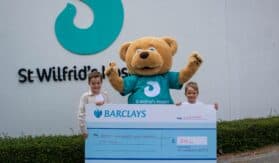 Jacob, 8 and Arlo, 5, approached businesses around Eastbourne asking them to donate prizes to their very own raffle.