Date published: 31 August 2022
On Sunday 4th September, Jon Coupe will be setting off on a three-week solo motorcycle challenge in memory of his dad, Stephen. His dad, who was a keen motorcycle fan, was cared for at St Wilfrid's during his illness, and for this reason Jon will be raising money for the hospice while he rides 3,500 miles around the UK. 
Stephen, who is from Seaford, was very well liked and 'was everyone's friend.' 
'He was a very jovial and patient man,' Jon told us. 'He was my best friend, and we shared a love for motorcycles. 
'Some of my fondest memories as a kid were staying up late with Dad, while my mum was at work, with a little shandy, a bowl of peanuts and watching videos of Barry Sheene! Not to mention the odd trip to Brands Hatch!' Jon shared. 
'Dad had motorbikes when he was a teenager, but never had one when we were growing up, so when he received one for his 60th birthday from my sister and brother-in-law our dream of having motorbike adventures together was finally coming true.' 
However, in March 2020, Jon and Stephen's plans were put on hold when Stephen was diagnosed with terminal cancer. At first, it was in the oesophagus and then spread to his lungs and spine.  
'Three months later Dad was gone,' said Jon. 'He was a fit and able man – he was a gardener – so seeing him suffer as he did was heart-breaking and something I'll never come to terms with.' 
During this time, Stephen and his family received support from St Wilfrid's, both at the hospice and at home. In late April, he was admitted onto the Inpatient Unit for pain management. After a four week stay, he returned home where Stephen and his family knew he would prefer to be. 
'The work the hospice does is so valuable, and they have continued to support my mum since, so I wanted to raise some money to show my appreciation,' said Jon about his upcoming challenge. 
'This is the trip I never got to take with Dad, although I'm sure he'll be with me in spirit. I'll be undertaking this huge ride on my mighty Suzuki Van Van – a small capacity 125cc motorbike with a top speed of 55mph! Make no mistake, this trip will be tough!' 
If you would like to show your support, you can leave a donation on Jon's JustGiving page. You can also follow Jon on Instagram (@motocoupe) where he will be sharing regular updates throughout the ride.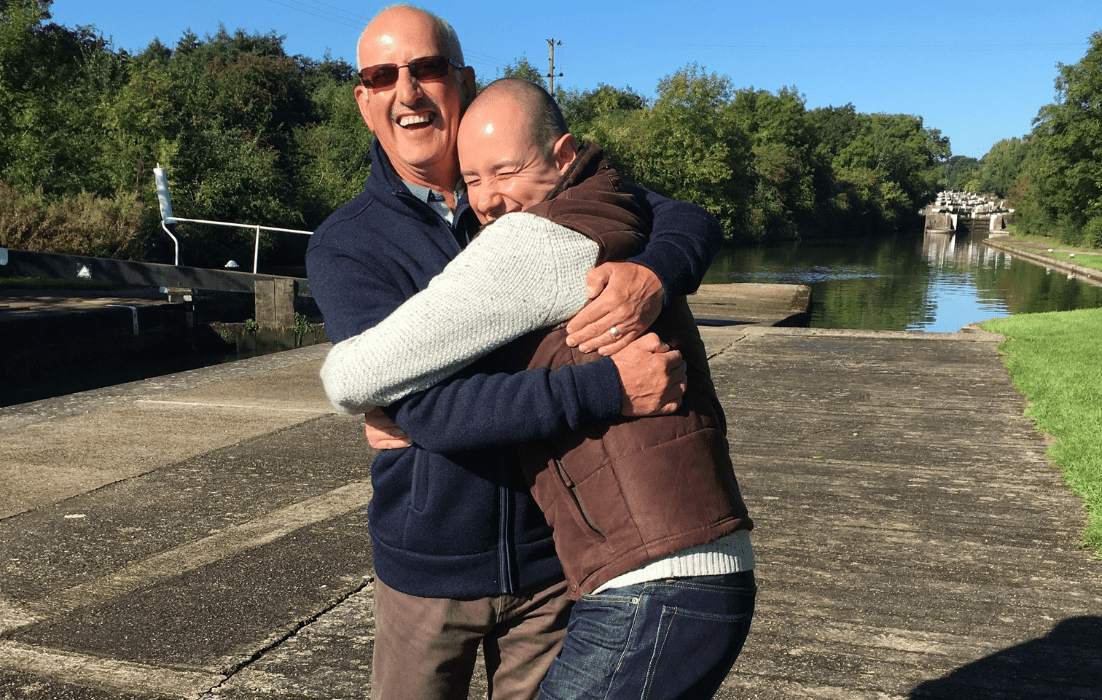 Jon (right) with his dad Stephen (left)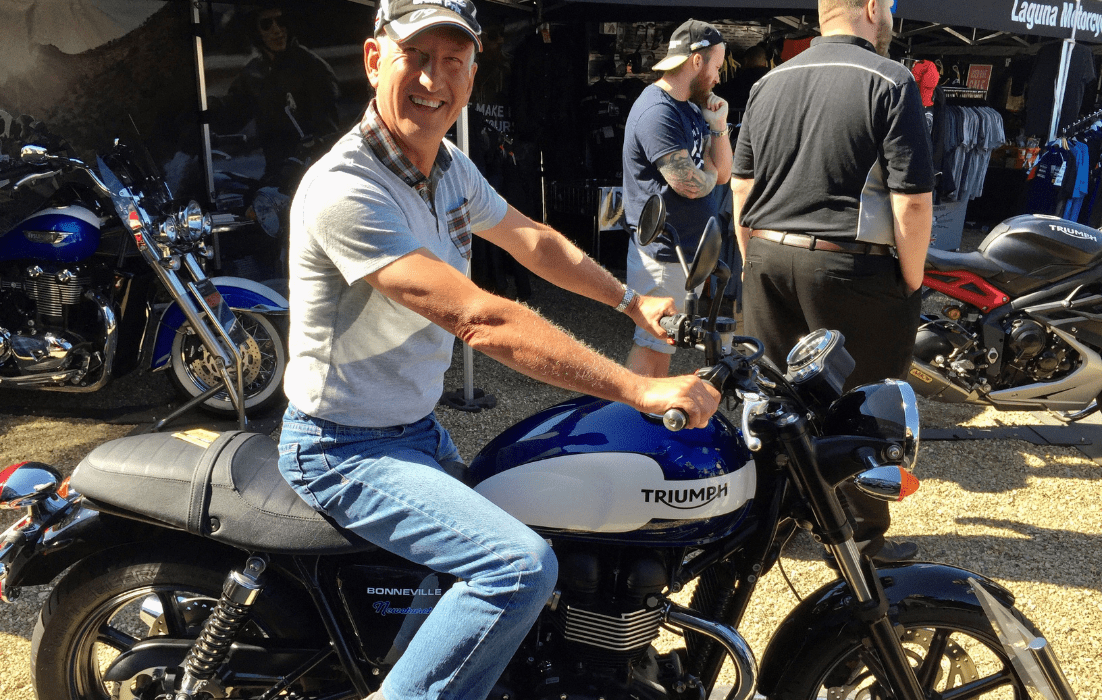 Stephen was a keen motorcycle fan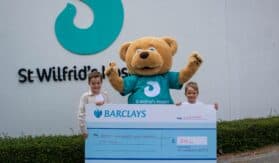 Jacob, 8 and Arlo, 5, approached businesses around Eastbourne asking them to donate prizes to their very own raffle.