Louise Cullen is a fundraising superstar
Date published: 13 October 2021
There is no better way to describe hospice supporter Louise Cullen than a 'fundraising superstar'. When the China Trek, which was due to take place in October 2020, was cancelled due to the Coronavirus pandemic, she didn't stop fundraising, but instead increased her target and continued to come up with out of the box ideas.
Despite having no direct link to the hospice, Louise struggled to face the building three years ago. After losing both her mum and sister at the age of eight, it was a concept that she found quite traumatic. But after taking part in a Starlight Stroll event in their memory and speaking to a young girl who was walking in memory of her nan, Louise was able to reflect on her experiences.
'It was beautiful that this little girl could talk about her loss. When my mum and sister both died facilities like this weren't around and it wasn't even spoken about,' she told us.
'After the Starlight Stroll, I said to one of my friends, "you know, we've got a cracking place over there". Three years ago I couldn't even walk in here, but it's a beautiful place and I feel very safe. That's why I decided to sign up for the China Trek. It actually fell on the anniversary of my mum's death, and I thought it would be a good adventure.'
Not long into Louise's fundraising, the China Trek was cancelled, but it wasn't long until she had her next challenge in mind: Wilfride.
'Because I'd already started fundraising, I thought I would just carry on. All throughout the lockdown I did whatever I could,' she said.
'I didn't ask people for money, instead I did lots of boot fairs and I cleared out people's garages. I also did a garden sale and a Christmas raffle.'
Just as the Wilfride was getting closer, the uncertainty around travel post-pandemic meant that the event had to be postponed. This second push back still didn't stop Louise though and she has now raised nearly £4,000!
'I hope to raise £5,000, so throughout December I'm offering to babysit for anyone who is going to a Christmas do. I've also started house and pet sitting. In return, I ask for a donation to my JustGiving page and hopefully by May I will have reached my target.'
Remarkably, Louise has been doing all of this alongside a full-time job as a Nurse at the Eastbourne DGH, plus overtime on the IPU and in A&E during the heigh of the pandemic. Despite being challenging in its nature, the role is one that Louise thoroughly enjoys and it's clear she has a true passion for helping people. So much so that she has now begun volunteering at our events.
'I had a whale of a time at Rainbow Run,' she said. 'I loved the interaction with everyone, and I even drove a young gentleman home who was unsure where the bus stop was. I felt really good for doing that because I knew he was safe.
'I'm also volunteering and taking part in the Firewalk, and I'm interested in the Woofs and Wellies event too. Then I'm going to focus on getting my strength up for the bike ride. I've been doing a lot of walking and I regularly cycle to and from Hastings; I'm looking forward to it.'
We would like to take this opportunity to thank Louise for her awe-inspiring fundraising efforts. The amount she has already raised will pay for 174 hours of Community Nursing care, allowing our patients to remain in the comfort of their own home.
We would also like to wish her the best of luck with the Wilfride, taking place from the 4th to the 8th May, and we will be cheering her on the whole way. If you would like to show your support, you can donate to Lousie's JustGiving page at https://www.justgiving.com/fundraising/stwilfridsfunraising69
More information about the Wilfride can be found on our Events page: stwhospice.org/wilfride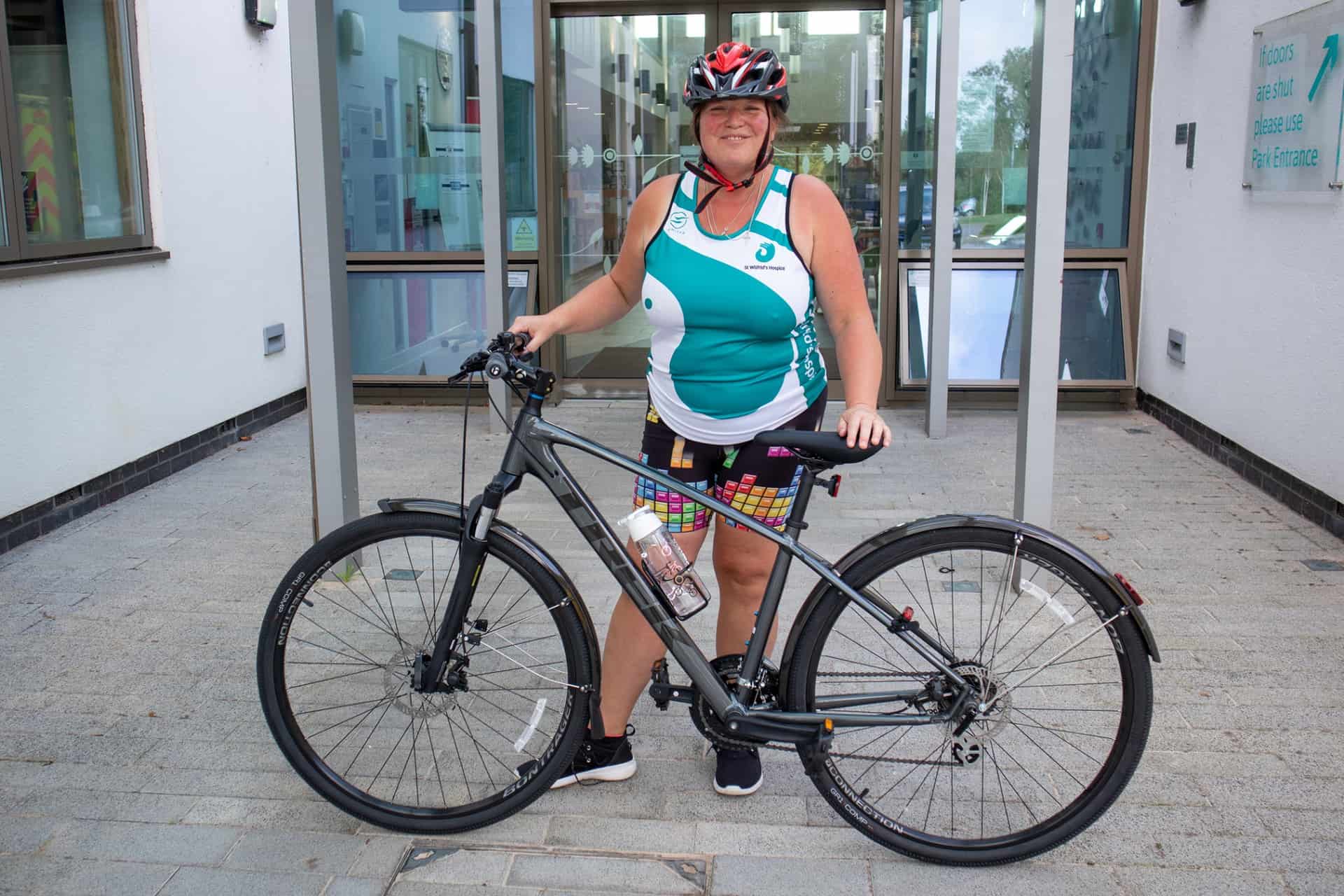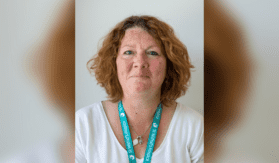 Meet Michele, our new Community Fundraiser at St Wilfrid's Hospice!