End of Life Care for people with Learning Disabilities
Date published: 03 December 2021
Sue Marsden (pictured, second from the right) is the End-of-Life Care Facilitator for Learning Disabilities at St Wilfrid's Hospice. Her role is the result of a one year Masonic Charitable Foundation grant (facilitated through Hospice UK) with the aim to widen access to palliative and end of life care for people with a learning disability. After eight months in the job, she has now shared how the project is going and why her role is so important.
Why do people with Learning Disabilities struggle to access End of Life care?
Sadly, people with learning disabilities are often diagnosed with cancer or other life-limiting illnesses quite late. This is partly due to the differences in communication ability and identification of symptoms. By the time a person is diagnosed and it's been established whether they can be treated it's sometimes too late to get someone home from acute hospital. Therefore, more people with a learning disability die in hospital than people who don't have a learning disability.
We also know that carers and families find it hard to talk to people with learning disabilities about death and dying, so it can be hard to find out people's wishes. Carers may not be aware of the community role that palliative care can play, so may not think about referrals.  
What has the project achieved so far?
We decided quite early on that we wanted to share the learning as far as possible and reach the biggest audience in Sussex that we could, so we've run several training sessions for staff members across the hospice and learning disability services in Sussex. Three sessions have taken place so far, covering all sorts of topics from learning disability awareness through to breaking bad news and dealing with distressed behaviour.  
We have also been working with several families who have a relative with a learning disability or autism, supporting them with how to share information about an illness or life limiting condition. Alongside this, we are working with GPs to help identify people in their practices who have a learning disability and may be at risk of dying in the next year. This means that we can support them with appropriate referrals and advance care planning, and we're also working with the Learning Disability Health Team to become more confident in advance care planning work.  
What's next for the project?
More of what we're doing already! We've got a few more teaching sessions planned and hopefully one further big engagement event across Kent, Surrey and Sussex. At this event, people who are interested in end of life care and learning disabilities can come together to share experiences and ideas.   
In addition, we are hoping to run some advance care planning workshops for people with a learning disability and their families or carers.  
If someone with a learning disability or their family member or carer wants to find out about our care, where should they go?
They should contact our 24/7 Nurse Line on 01323 434222 and they can always ask to speak to me. I can support team members within the hospice with their assessment and care planning, as well as any adjustments or specialist resources needed as a result of the person's learning disability or communication needs.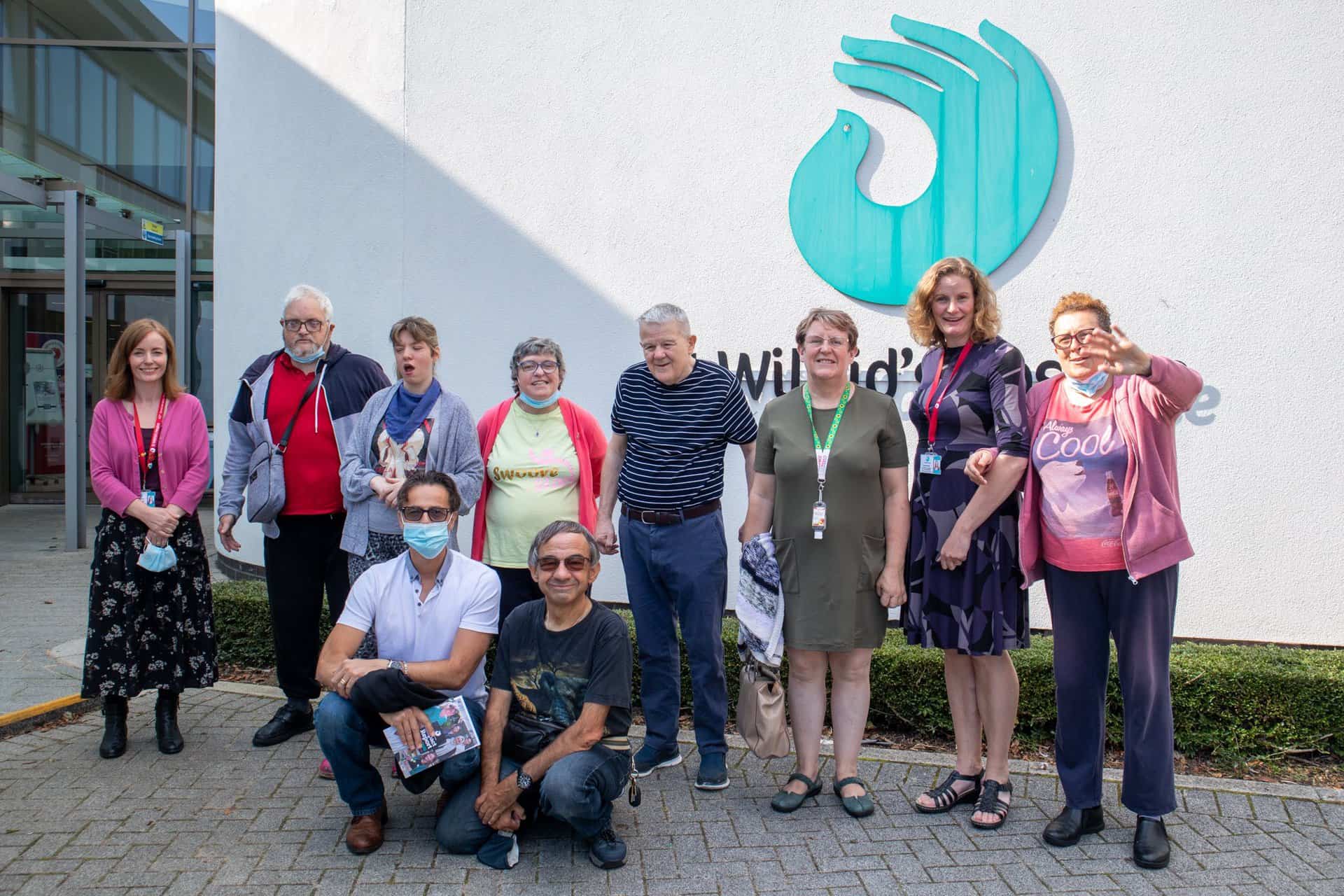 Eastbourne Mencap visit the hospice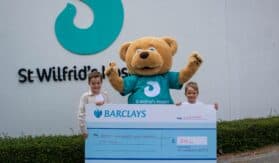 Jacob, 8 and Arlo, 5, approached businesses around Eastbourne asking them to donate prizes to their very own raffle.