Eleven years of bereavement support
Date published: 17 August 2021
11 years ago, Ella Williams was employed by St Wilfrid's Hospice as part of a new group of counsellors to work with patients and families. The team were recruited as a result of research carried out by the hospice which had recognised the immense emotional and psychological challenges people faced when receiving a palliative diagnosis. This was the beginnings of what we know the Counselling Support Service to be today. In this blog post Ella recalls how her role and the overall work of the hospice has developed, as well as her memories from over the years.
Before being employed by St Wilfrid's, Ella volunteered at the hospice for three years. She was retraining to be a counsellor at the time after a career running pubs and nightclubs. 'People would often share their life stories and challenges with me there,' she told us.
Prior to joining the hospice, she had been working with problem gamblers and their families and male survivors of sexual violence and rape. 'Loss, grief and transition was a big part of that work and when I joined the hospice it was because I was drawn to the holistic approach to people's wellbeing,' she explained. 'It was an opportunity to bring my knowledge and skills to support patients and their families facing and experiencing loss on many different levels. I am passionate about counselling and the space it provides people to explore their feelings openly, without judgement.'
St Wilfrid's Hospice was still located in Mill Gap Road at the time and Ella has fond memories of the building. 'It was different in many ways to the new, bespoke hospice we have today,' she said. 'The counselling room was "cosy", you could say!
'I remember many moving moments: meeting a patient for a session while feeding her ice cream on the ward; meeting with clients out in the beautiful garden with a fox sat beside us; standing outside the building for my first Lights of Love service, which was very emotional. I have to admit, I did set off the fire alarm when I burnt some toast once – not my finest moment!
'I first visited the new hospice when the foundations were being laid and I tried to imagine the building next to the busy road and next to a busy park,' she told us when we asked her if she had any memories of the move from Mill Gap Road to Broadwater Way. 'It was amazing walking into the bright, high-ceilinged building when it was finished though. The wellbeing area is so accessible and that has made it easier to see more clients in our beautiful, spacious counselling rooms, and you can't hear the road at all,' she said.
As the hospice itself grew, so did Ella's role and the Bereavement Support Service as a whole.
'My role has changed over time to respond to the needs of our patients and their families,' she explained. 'The team has grown from a single practitioner to a team of staff and volunteers. The Seahorse Project is an example of this ongoing development and has been running for about two and a half years now.
'One of the things that has stayed the same is our values, and our ethos has remained at the centre of everything we do. Thanks to the generosity of our supporters, through fundraising and grants we receive in recognition of the need for our work, we are able to reach a lot more people now who need our care and support.'
Today, Ella is our Counselling Services Lead. Her role involves managing the counsellors who provide both pre-bereavement support and post-bereavement support and also The Seahorse Project bereavement service for children and young adults.
'I love the fact that my job is so varied and that we get to develop our services to meet the needs expressed by people,' she said. 'I enjoy working with the volunteers and it is such a joy to watch and support the volunteer counsellors develop their skills. What we do can be difficult at times, but the kindness I see demonstrated on a daily basis really does stand out.'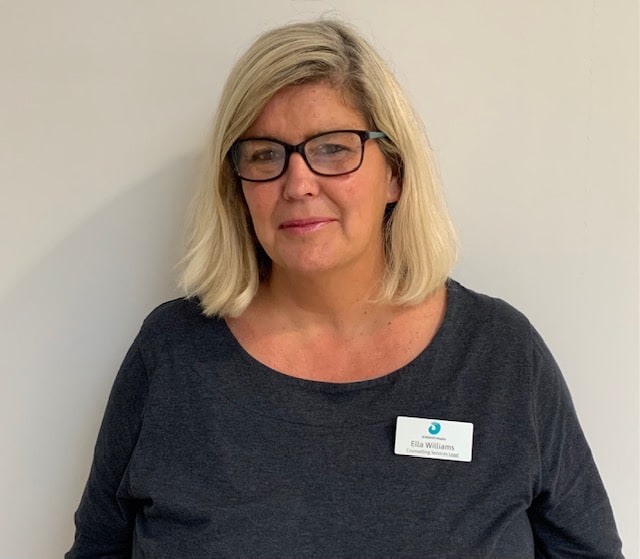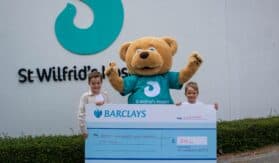 Jacob, 8 and Arlo, 5, approached businesses around Eastbourne asking them to donate prizes to their very own raffle.