Date published: 19 January 2023
After developing secondary cancer in her spine, 62 year old Debby from Eastbourne was left unable to walk or do anything independently. She was in pain, felt incredibly low and had started saying goodbye to her loved ones when St Wilfrid's Hospice entered her life. A three week stay on the Inpatient Unit at the hospice has given Debby back some independence and a new zest for life. Here she tells her story:
'I really was feeling low when I first met Jody, the Clinical Nurse Specialist from St Wilfrid's. After two rounds of radiotherapy and a five month stay in hospital I was back home, but I had terrible shakes and tremors in my arms and legs, pains in my shoulder and hips, and I was unable to sleep or do anything independently. I felt like I had had a good innings but I was ready to go, so I arranged a final party with family and friends. I was convinced I wouldn't see Christmas.
'When a doctor and Clinical Nurse Specialist from St Wilfrid's came to visit they suggested I go to the Inpatient Unit for some help managing the pain. I really wasn't sure about leaving home and going to another clinical setting after spending five months in hospital, but didn't feel I had much to lose by giving it a try if it meant managing the pain better.
'From the moment I entered the hospice, I felt like I was being taken under their wing.  It just felt like another world.
'I was given a wonderful room with plenty of space for me to move around in my wheelchair and a door out to the garden – a place I love to be. Since becoming ill I haven't been able to get out into my garden at home as much as I would like, but I could often be found wrapped up in my coat out in the garden at the hospice.
'Within a few days I could start to feel some improvement. My medication was reviewed and I had been given aromatherapy and reflexology treatments, and it really helped me regain some hope. This hope increased with each step of my progress. I was able to use the Sara Stedy  – a special device that helped me sit up – to regain some independence.  I was even able to wash myself without assistance, something I had not been able to do for a very long time.
'I made huge progress at the hospice over the three weeks I was there. I had absolute care – physically and mentally – and left feeling calmer, more able to sleep and back to my old self.  Nothing was too much trouble – I felt listened to and every single member of the team, including all the volunteers, were willing to help.
'At the end of three weeks I went home to spend Christmas with my husband and sons and the cat. The support from the hospice will continue – measures have been put in place so I can continue to have the independence to move around at home.
'Having prepared for my funeral and feeling like I have one foot in the grave, I now feel I have so much to live for. Thanks to St Wilfrid's I'm ready for the future, whatever that might bring.'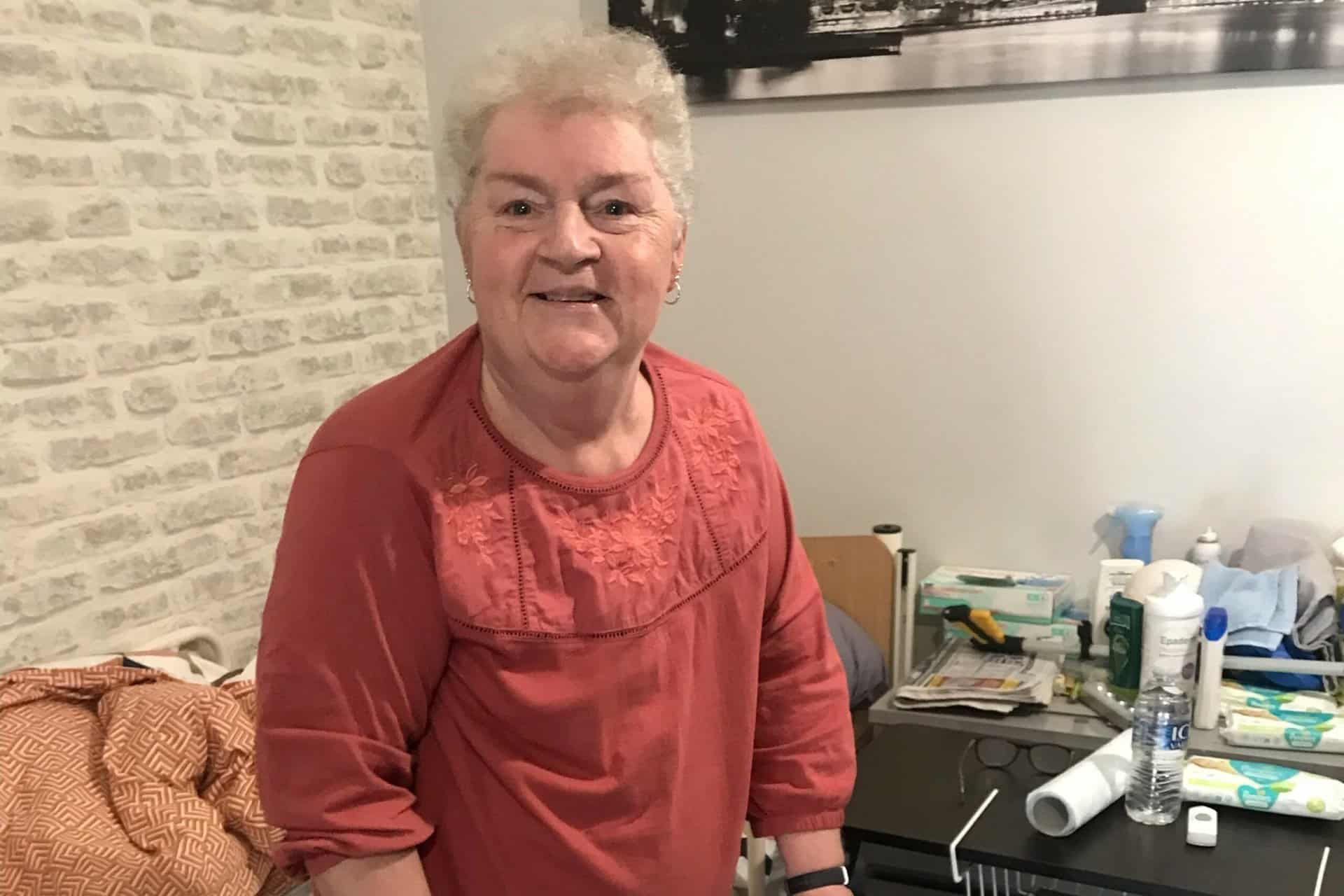 Debby proudly stands with her zimmer frame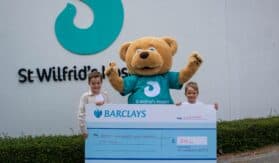 Jacob, 8 and Arlo, 5, approached businesses around Eastbourne asking them to donate prizes to their very own raffle.