Creating community links with Eastbourne Rainbow
Date published: 18 July 2022
At St Wilfrid's we care a great deal about each other and our wider community. We make sure that we always treat people with dignity and respect, always acknowledge and accept people's individuality, and we truly believe that what makes us different makes us better.  
The St Wilfrid's Hospice Community Links project is a great platform for the hospice to engage with and continue to learn about the different communities, groups and organisations across our catchment area. One particular group, which has been part of the project since August 2019, is Eastbourne Rainbow.
Eastbourne Rainbow is a group for over 50's within the LGBTQ+ community living in Eastbourne and the surrounding areas. Originally set up as an initiative by Age Concern Eastbourne (which it is still part of) to combat social isolation among older LGBTQ+ people, the group was taken over 10 years ago by volunteers Derek Andrews, Chris Roby and Ken Ashworth. The group has grown steadily ever since, and they now have approximately 20 to 25 people attending their sessions. 
Based in the centre of Eastbourne, at the Venton Centre in Junction Road, the group holds monthly afternoon meetings and coffee mornings to socialise, make new friends, gain support and share information. They also organise trips, hold events, welcome guest speakers and deliver awareness training. 
'It took a while to get back into the swing of things after the pandemic,' Derek told us. 'Nevertheless, it was important for our members to return to face-to-face interaction.'
Not only does Eastbourne Rainbow provide older LGBTQ+ individuals with a safe place to come together and socialise with those who have like-minded interests, but it is also incredibly valuable to the wider community. Their presence ensures there is representation of older LGBTQ+ people across the area and gives individuals a platform to raise their concerns and support one another. Should they need it, the group can also benefit from the further support that is available through Age Concern Eastbourne. 
To further support the community, they worked on a project with the LGBT Youth Group, Eastbourne, where individuals from Eastbourne Rainbow got to share their stories with the younger generation and worksheets were put together for local Year 11 classes.  
'I think it's important to raise awareness and highlight these issues when people are younger because there can often be a problem with bullying in schools. Not just with LGBTQ+ issues, but it's important that these young people are accepted for who they are,' said Derek. 
Derek and Chris were also part of a focus group held by East Sussex County Council which contributed to the council's recent LGBTQ+ Needs Assessment. The assessment provides a summary of the health needs and experiences of LGBTQ+ people while informing and guiding future commissioning and service provision across the county. 
The importance of raising awareness is the main reason why Derek believes that the Community Links project is so beneficial to the community. 'It's good to raise awareness that groups like ours exist in Eastbourne,' he said. 'Similarly, even though the topic of death and dying can be difficult to talk about, it is valuable to learn about the work carried out by the hospice.' 
He regularly shares information and news from the hospice with the rest of the Eastbourne Rainbow group through their meetings. We are incredibly grateful to Derek and his ongoing support.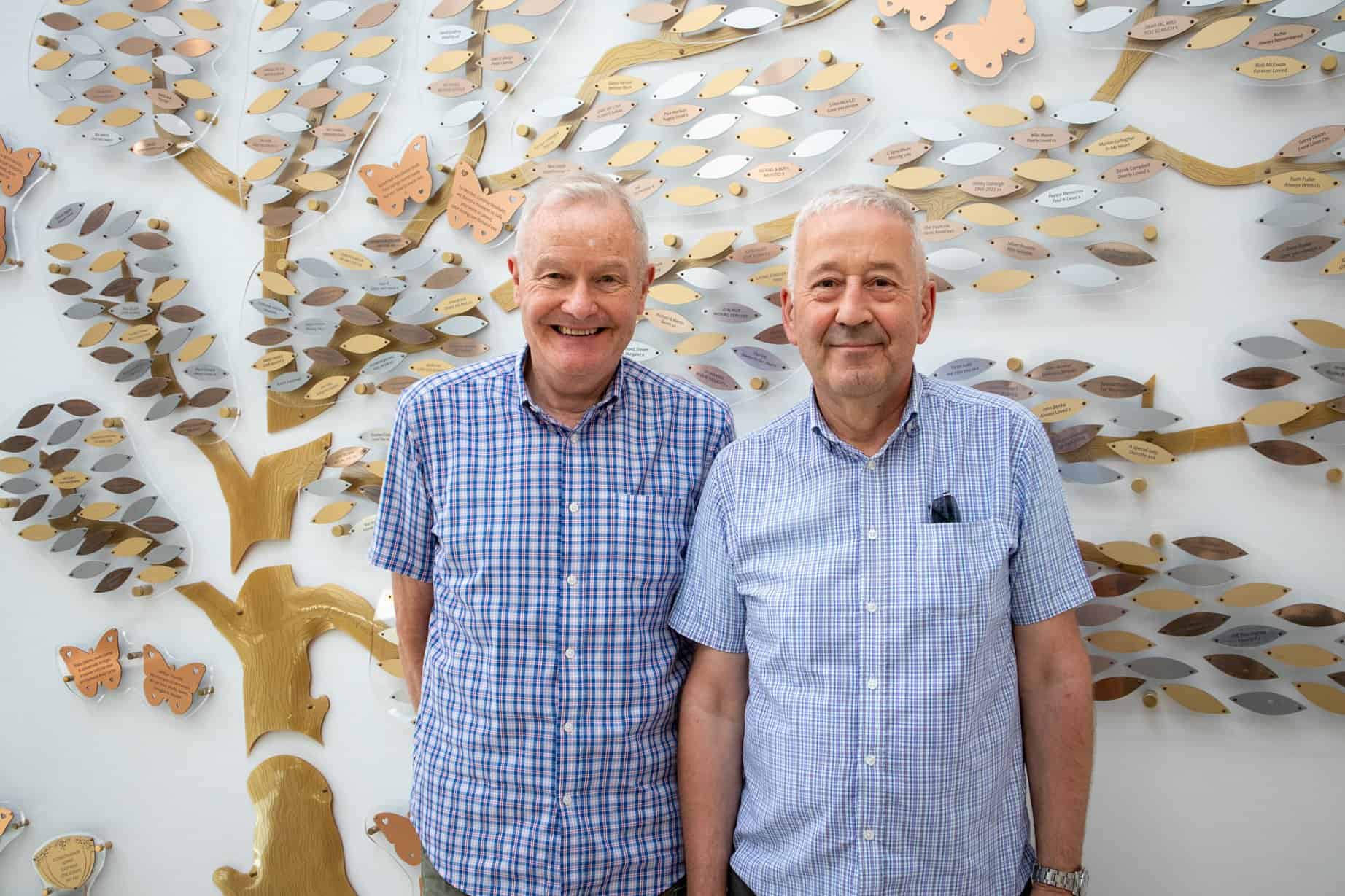 Chris (left) and Derek (right) from Eastbourne Rainbow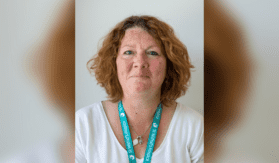 Meet Michele, our new Community Fundraiser at St Wilfrid's Hospice!