Brass band celebrate patient's 80th birthday
Date published: 25 March 2022
On Thursday 24th March we welcomed local brass band Wealden Brass to the hospice to celebrate a patient's 80th birthday. 
Trevor, who has been on the Inpatient Unit since December, was one of the founding members of the band who formed in 1979 and continued to play with them right up until June 2021 – a month before his diagnosis. 
His wife, Sylvia, their two daughters, Sharon and Andrea, and his granddaughter, Georgia, were all there to celebrate the special day. 
'Dad was diagnosed with a brain tumour in July last year,' Sharon told us. 'He had an operation in August, but in the autumn we were told that he was going to start receiving palliative care. He was admitted to the hospice on the 2nd December. 
'The hospice has been very good. We've been able to spend a lot of time with him and the staff have been brilliant. 
'Dad is very quiet man, but music is a massive part of his life. He was playing in the band right up until his diagnosis. He played the euphonium, which is a versatile instrument.' 
The band had planned to play just three songs, but as more of our patients wanted to come outside and listen, they played another two, including Amazing Grace. 
'It means a lot to have been able to celebrate Dad's birthday in this way. We originally tried to have the band in to play carols around Christmas, but Covid has had a lot to answer for! We're grateful that the hospice has allowed us to have them play today. It's been nice for us to spend it together with him,' Sharon continued. 
'It has been very poignant for us, but the care the hospice has provided is amazing. You can't fault it. The surroundings are lovely, and nothing is ever too much. We're always notified when things change and everyone is very accommodating,' said Andrea. 
'When we come to visit, the Hosts always come round and offer drinks,' Sharon added. 'The care isn't just for Dad, it's for us too.'  
We would like to take this opportunity to wish Trevor a very happy birthday and thank Wealden Brass for coming in to help make the day special for the family.
---
St Wilfrid's Hospice looks after over 2,300 patients like Trevor and his family. Not only in the hospice, but across our catchment area too. While our care is free, it costs over £17,000 a day to provide. If you would like to donate, please click here.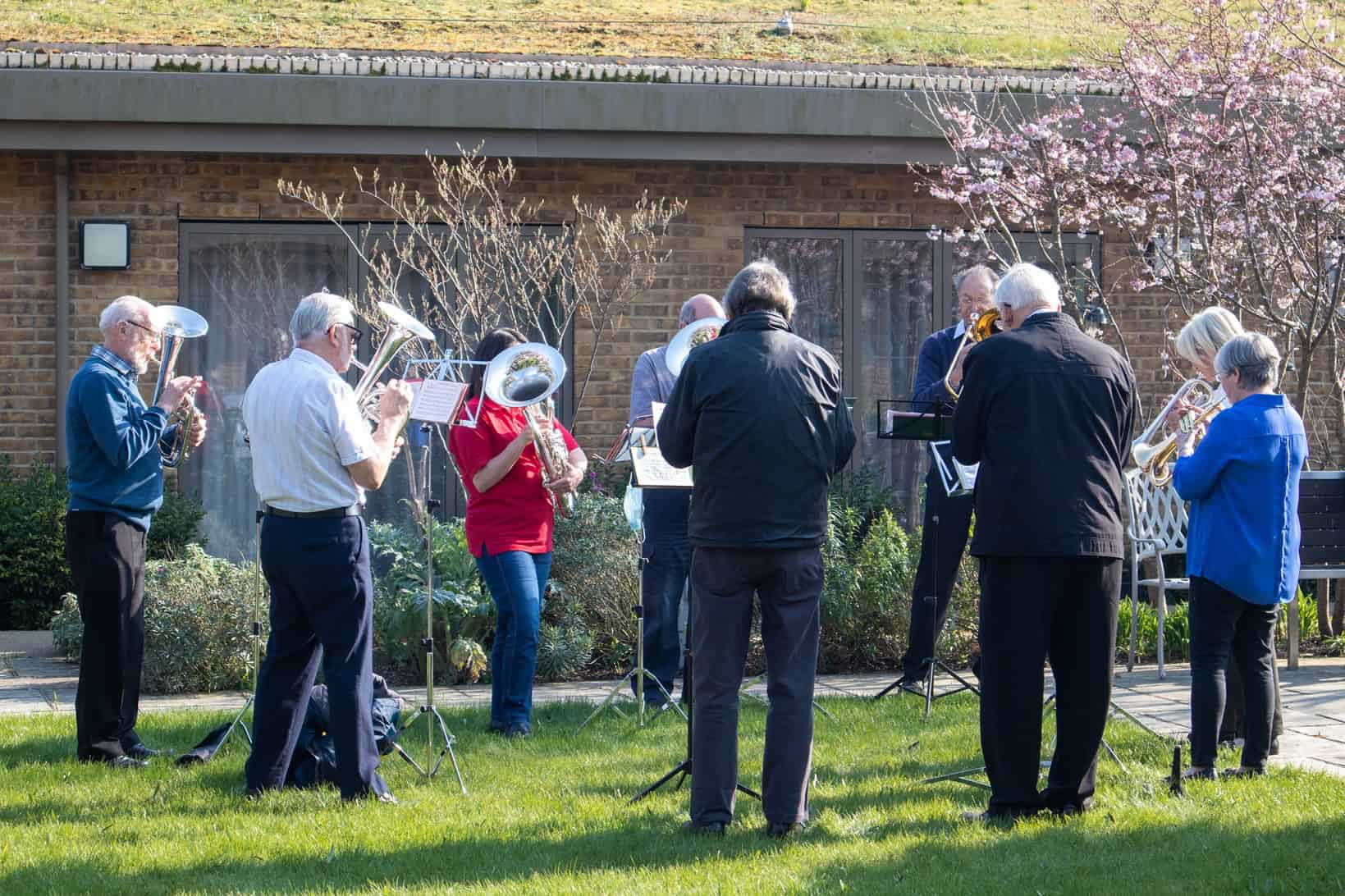 Wealden Brass played in our courtyard garden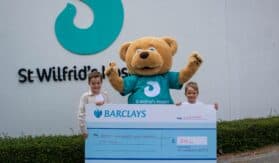 Jacob, 8 and Arlo, 5, approached businesses around Eastbourne asking them to donate prizes to their very own raffle.