Becoming St Wilfrid's Head of Community Nursing
Date published: 02 August 2021
Eirian Levell is the Head of Community Nursing at St Wilfrid's Hospice. It is a role that she has built up to during her 14 years here, having commenced employment in October 2006 as a Registered Nurse in the Hospice at Home team when the hospice was in Mill Gap Road.
Eirian began her nurse training at Addenbrookes Hospital in Cambridge when she was 19, always wondering what she could do to make a difference. Once Eirian had qualified she went on to work on a HIV and AIDS ward in Paddington, London, at the height of the epidemic.
'People were really fearful at that time,' she said, 'but my work has always been about how I can support people and demonstrate care and compassion at the most difficult time in their lives.'
After meeting her husband, they moved down to Eastbourne where she began working as a Community Nurse during the evenings. 'We were seeing a lot of patients who required palliative care and support, but I didn't feel confident with end of life medications at the time,' she said.
'A short time later my dad was cared for and died in a hospice in Wales. I spent a lot of time there with him and I was struck at how kind the staff were. I wondered how I could be a part of that supportive approach to care.
'That's how I ended up working at St Wilfrid's. I did some shifts on the Inpatient Unit and I loved it; I was delighted and supported by the happiness within the hospice. I then eventually moved to the Hospice at Home team because I loved the community side of nursing. The team were in a separate building to the rest of the hospice at the time – an old stable. We were a small team but look at it now, it's unrecognisable. It's been amazing to see it grow.'
In 2011, Eirian was made Team Leader before becoming Nurse Manager a year later. Then, shortly after in 2013, the hospice moved to its new site in Broadwater Way. 'I was pleased that we were finally in the same building and fostering that one team approach,' she said.
'It helped those who hadn't worked in the same building as us before to see how we worked and the challenges we faced. We have been able to build brilliant relationships with other teams.'
Since then, Eirian's role has continued to grow and develop. She helped launch the 24/7 Nurse Line in 2014 and then became Head of Community Nursing in January 2017. In the same year, the hospice launched the Care at Home team, which is commissioned by the CHC and is the only service directly paid for.
In regard to her time at St Wilfrid's, Eirian said: 'I have some really fond memories from my time working in palliative care. There was one gentleman who was previously homeless, but at the time he was living in a flat, although it was really sparse. He was very frightened at first, but once he knew that his care would be on his terms, he accepted us. He was a lovely gentleman and it goes to show how important it is to accept people as they are and to respect them and their wishes.
'The hospice has a lovely way of empowering people.'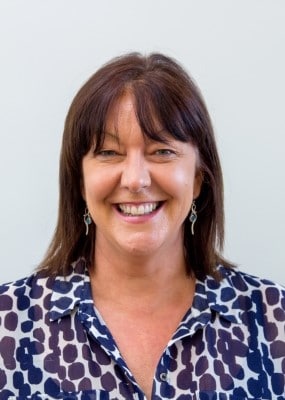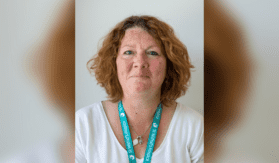 Meet Michele, our new Community Fundraiser at St Wilfrid's Hospice!