A day in the life of our Physiotherapist Joe
Date published: 01 October 2021
Our Physiotherapist Joe is an important part of the wellbeing support that we offer at the hospice and in our local community. He works with patients to improve concerns such as mobility and breathlessness, helping patients to live well at the end of their life. He shares what a typical day in his role looks like.
'I start my day catching up with the Inpatient Unit and the Community Teams. They update me on how our patients have been overnight and if there is anyone who needs urgent Physiotherapy support. I then plan which patients I will visit that day. My work is mainly in the community, so I visit patients across our 300 square mile catchment area.
'I work with patients to improve difficult symptoms such as reduced mobility, fatigue and breathlessness. I help people to learn about their condition and then giving them techniques and exercises to better manage it themselves. A lot of my work is about empowerment and giving people the knowledge to improve things for themselves. I also see if there is any specific equipment that they need which could improve their condition or help them achieve their goals.
'Last year I supported a man who loved cars and had been working on restoring one before he came into the hospice. He was quite immobile by this point, but he really wanted to get out for a ride in the car for one last time. The car was quite high up, but I was able to build a staircase so that he could get in. This small thing made him so happy, and it is things like that that make my job worthwhile!
'Visiting patients in the community is quite varied. Some days I may be visiting patients who have just come out of hospital to check if they need any support at home. Other days I may be doing assessments with patients or referring them to one of our hospice groups such as our Gym Class or Fatigue and Breathlessness Group.
'While I visit patients, I like to chat with their family members to see how they are doing and check if they need any support. I enjoy chatting to patients and their family members and hearing their stories. Sometimes I realise that we haven't got much physiotherapy done but we have had a great catch up which is important for many of our patients too!
'I really enjoyed working with a man with Parkinsons recently whose goal was to have walks along the seafront. He had really poor mobility and balance and him and his wife were constantly worried that they were going to fall. I worked with him over a period of time to slowly improve these areas, so he was able to achieve his wish of walking by the sea.
'After my visits I return to the hospice and spend some time telephoning other patients and family members to see how they are doing. If patients are not able to be visited, I will ring them and do assessments over the phone. I work closely with many staff in the hospice including Occupational Therapists, Social Workers and of course Healthcare Assistants, Nurses and Doctors to plan the best support for our patients. I often see patients in the hospice café, and I know that many of them enjoy the social aspect of the hospice's support.
'For me, my support is all about helping patients with continued rehab so that they can reach their goals. It's really rewarding when you see patients making progress and that keeps me motivated!'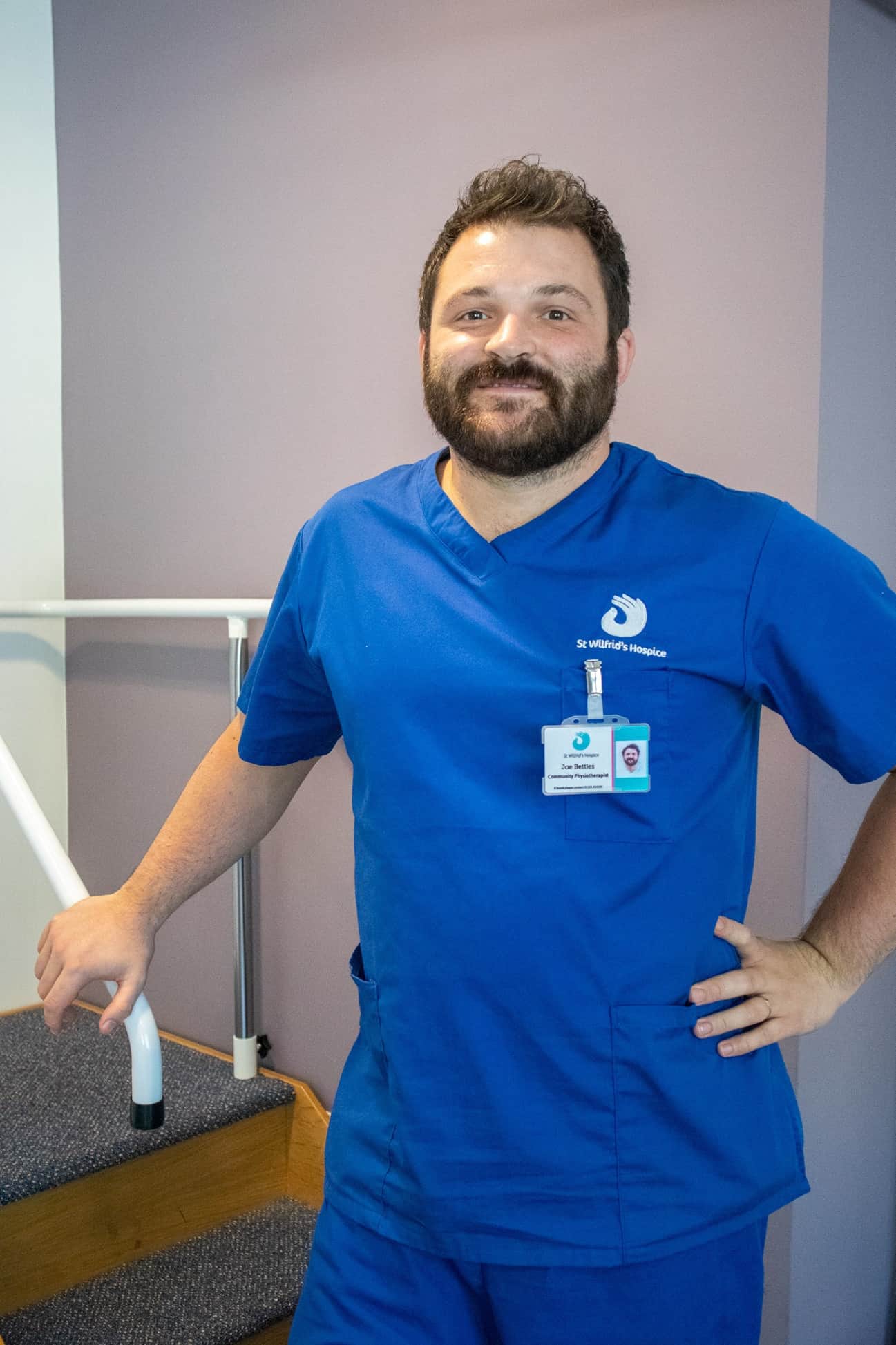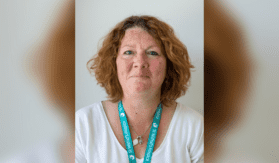 Meet Michele, our new Community Fundraiser at St Wilfrid's Hospice!