'A special time in my nursing career'
Date published: 10 March 2021
Janice Vanstone (née Pavey) worked on the Nursing Team at St Wilfrid's Hospice for over four years after it opened in 1983. She has kindly shared her memories of her time:
'St Wilfrid's Hospice had been open just over a month when I started on the Nursing team. I am so fortunate to hold treasured, special memories of the time.
'The medical team consisted of Dr Joan Hester and local GPs, Dr Nickolas Cole and Dr Harry Clarke. Flora Richards was a wonderful Matron and Eileen Lawrence-Newman led the Nursing team. Peggy Clarke worked tirelessly as the secretary, Pauline Richardson was funded by NatWest Bank as Volunteer Help Co-Ordinator for one year, and Ruby Clemence catered so well for the patients' nutritional needs. There was also Spiritual Support, which was offered by the local clergy.
'The property was full of character, providing a homely setting to care for seven patients, and the picturesque garden provided a retreat of colour and nature. The wards were on the first floor and patients often enjoyed life on the balcony. We also had a lightweight carry chair that we used to carry patients downstairs to enjoy the living area and the stunning garden. In time, there were funds for a lift to be installed; I recall all the staff completing a time capsule which was positioned in the lift shaft.
'Several successful garden fetes were held in the grounds and these were always well supported by the local community. Most of the staff took part in fundraising too, and for one year Midland Bank doubled the money raised for the charity. We also arranged social events to say an enormous thank you to the amazing volunteers.
'One of the annual fundraising events, which was a huge success, was a night at the dogs! All the dogs and races were sponsored by local businesses and people. It was a fantastic event for St Wilfrid's, organised by Mary Walton, whose husband was cared for in the hospice.
'I have recollections of a lady who was admitted for treatment and brought her two poodles, therefore we also looked after dogs!
'Another patient, a very poorly gentleman, expressed a desire to return to his local pub – The Junction, in Polegate – to see friends and enjoy a Sunday lunch; the reception we received was delightful. On the journey there he requested to stop at his house, and with our support he entered his home, sat in his old armchair, and embarrassed his wife! It was such a beneficial trip and a remarkable occasion to share.
'It was a real privilege to be part of the development of the hospice. It was a special time in my nursing career, and I feel fortunate to have had this experience. It is great that we have such a successful hospice in our community.'
After leaving her role at the hospice, Janice worked as a District Nurse for 12 years, caring for patients in their own homes. She still continued to work as a Bank Nurse for the hospice until she had her children, after which she returned to work as a Community Liaison Nurse. She said: 'Through my career I have always enjoyed caring for palliative care patients and their families. I have now taken my pension but remain working as a Hospital Intervention Nurse Assessor.'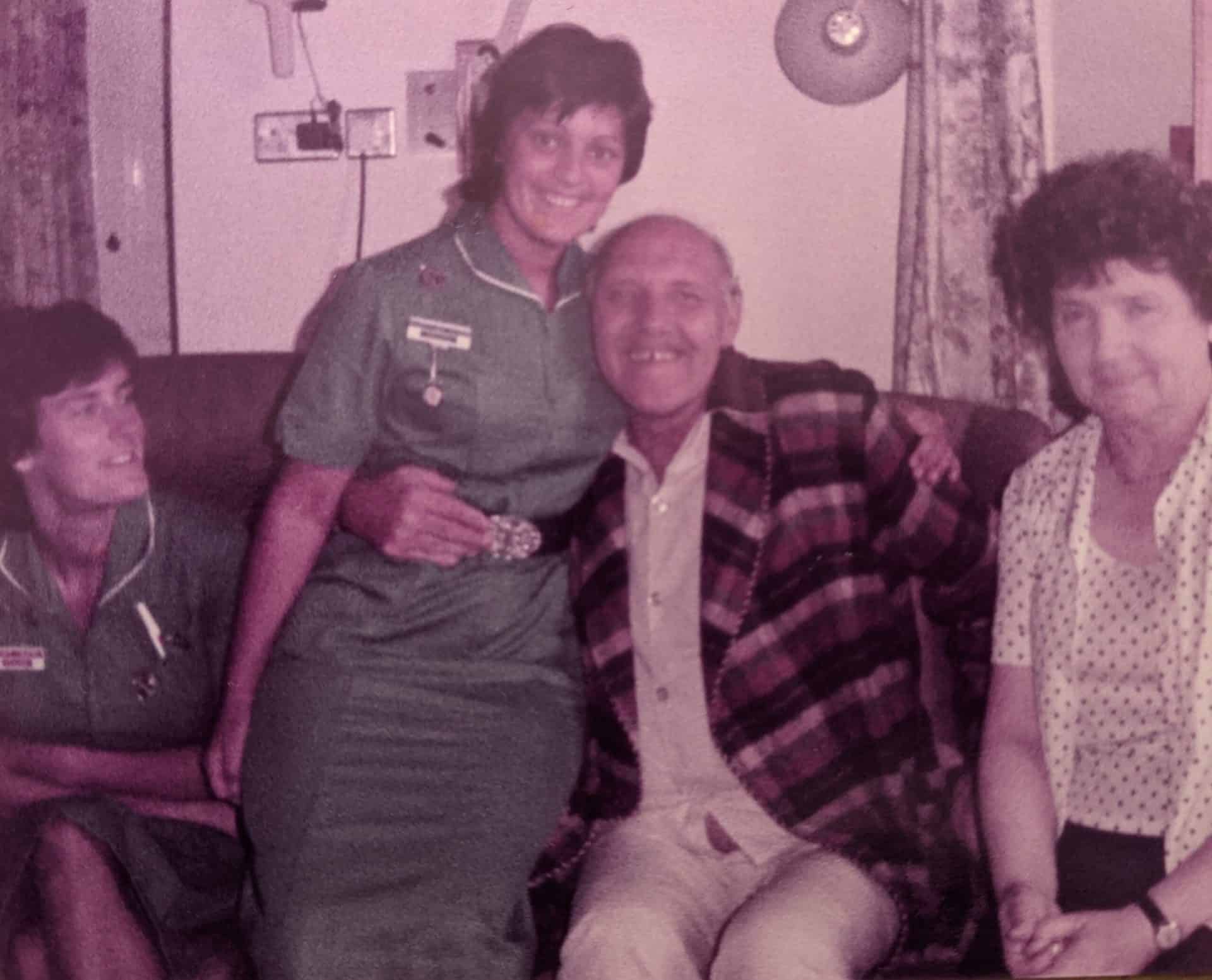 Janice (middle) with patient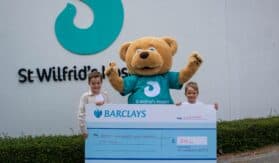 Jacob, 8 and Arlo, 5, approached businesses around Eastbourne asking them to donate prizes to their very own raffle.