Jail and Bail is back for 2022!
It's time for more community leaders and well-known local figures to spend time locked up (for entirely fictitious crimes!) down in the dark, damp basement of Eastbourne's historic Wish Tower.
The prisoners' only hope of freedom lies in raising £1,000 in bail money with the help of their connections, friends, family and – most importantly, the public!
All funds raised are to support St Wilfrid's vital work.
This nefarious crew will have from now until the 18th March 2022 at the Wish Tower to deliver the bond, or else face a lengthy prison stay!
How to bail out your chosen prisoner
Events such as these would not be possible without the support of our local community, and you can get involved by 'bailing' out your prisoner of choice.
Simply click on our donate button on this page or on the 'Rogue's Gallery' below and visit our JustGiving campaign page. From there, you'll be able to find out about your prisoner's dastardly crime, how much of their £1,000 bail they still need to raise and get them one step closer to release with a donation!
Stay up to date
Follow our prisoners' respective journeys to freedom on Facebook, Twitter and Instagram, where we'll be posting using the hashtag: #HospiceHooligans
You can also look forward to our streamed Social Media content on the day, where we will broadcast each of our prisoners behind bars and hear them plead their innocence!
So, the only question remains: will you choose jail or bail?
Rogue's Gallery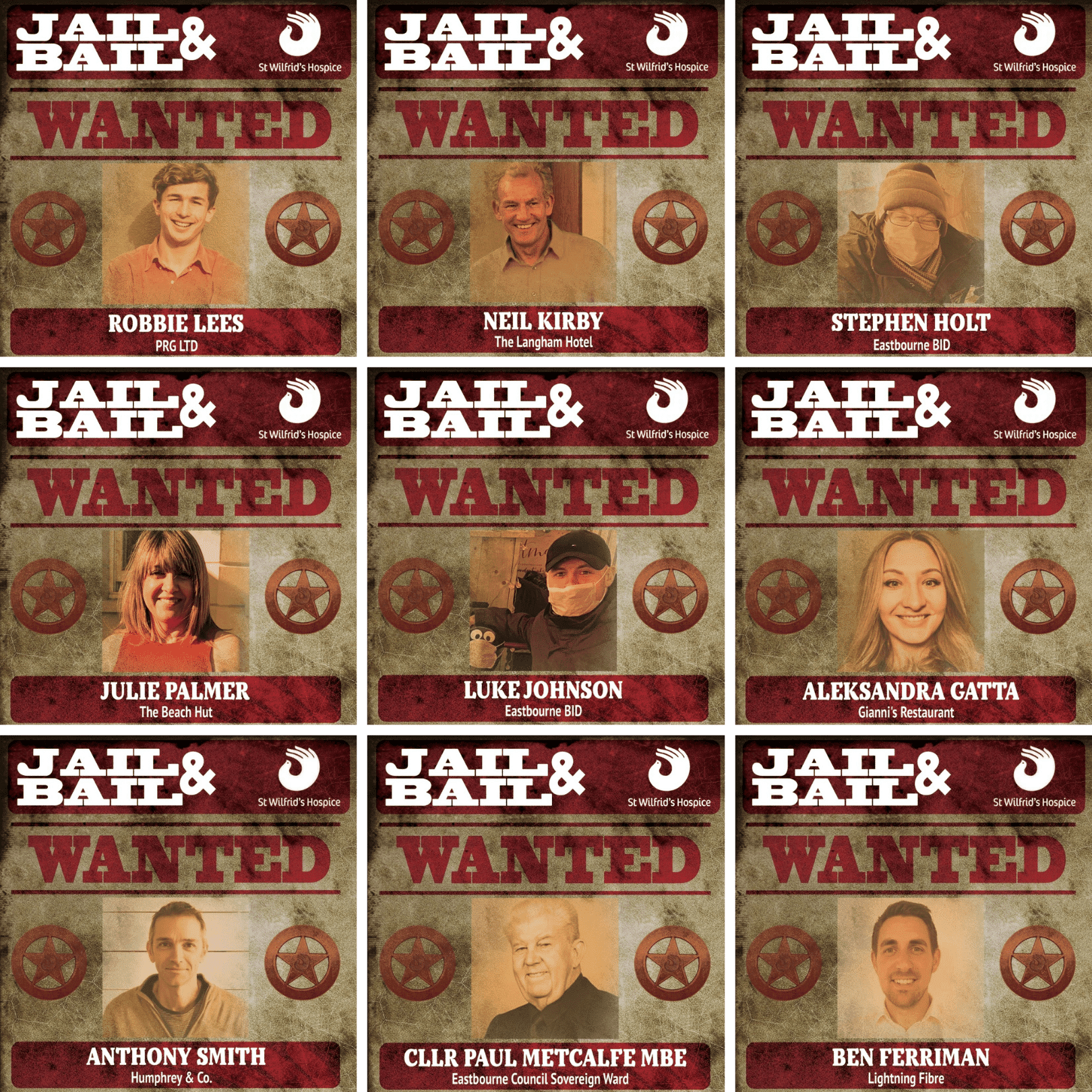 Friday 18 March 2022 - Friday 18 March 2022