A Christmas to Remember for Niall and Nat
Christmas day is never ordinary, but for me and my family Christmas 2019 was extraordinary.
My wife Natalie, at 52 years old, had recently been admitted to the Inpatient Unit at St Wilfrid's. Her original plan to take us all out for Christmas lunch at a local restaurant was scuppered by the speed that her illness overtook her. This is when we learnt about the incredible generosity, support and flexibility of St Wilfrid's, as the hospice staff and volunteers did everything they could to make it a Christmas to remember.
Three years earlier, after a period of illness, Nat had been diagnosed with Stage 3 Ovarian Cancer. The next three years of treatment had ended very suddenly at the end of November when we were told that, due to complications, she couldn't have any more chemotherapy. She then became very unwell very quickly.
I had immediately said that I would care for Nat at home. A friendly and experienced nurse gently suggested I think about using the hospice; it turned out to be the best advice.
We arrived at St Wilfrid's on 19th December, and Nat's daughter Nina and I stayed with Nat day and night. My children - Ellen, Jack and Will - along with Nat's Mum and Dad, sisters and brothers-in-law were present all day every day, camped out in The Street Cafe area. Nobody minded that we were always there, playing cards, chatting, eating, and drinking coffee. The fact it was all on hand, and nobody had to go elsewhere was fabulous. One of Nat's sisters even had their motorhome set up in the car park!
Nina, Ellen and I continued to look after Nat, and manage her personal needs, whilst the staff supported us and managed the clinical side of things. Between us all we created and maintained a peaceful and calm environment for Natalie to be in. In the worst possible situation what more could you want for your loved one?
We felt very empowered, which was important for us. It has also helped me in my grief after Nat died to reflect on what we were able to do for her in her last few days.
Her characteristic determination and strength led Nat to make sure that we were all able to share Christmas with her. We asked if it was possible to perhaps push a couple of tables together, bring in a few nibbles and have some time as a family. I'd said we would clear it all away and not impose on any of the staff or other families. But the staff and volunteers were having none of it; they took it to another level.
In the 17 years we had been together we had never been able to spend a Christmas day all together; many years had been spent at work, or on call. But that Christmas day we had a big celebration, with all the family together. We opened presents, we laughed, told stories and toasted Natalie with champagne.
We had a beautiful table, laid up for all of us with floral centre-pieces and champagne glasses brought in from someone's home, and volunteers helped serve our food. Precious memories were created that day, and Natalie had the pleasure and satisfaction of knowing that was the case.
The nurses checked on Nat during the course of the day, making sure she was comfortable. At about 4pm Nat said to me she needed to go back to bed. She whispered to me that it had been the best Christmas ever. She was exhausted but happy and mostly slept after that; she passed away on New Years Eve.
That Christmas is priceless for our family. If we had been at home, it just would not have happened. We had experienced a brief but highly stressful, and frankly frightening, time looking after Nat at home during early December that year; being at the hospice allowed us to be a family.
All the people who have previously donated to St Wilfrid's Hospice contributed to making Natalie's last few weeks comfortable, and to giving her the best Christmas ever. She had worked hard all her life to make a difference to other people; the one time she needed help it was there for her, through others' generosity. I am indebted and eternally grateful for that.
As a family we now raise as much money as we can for the hospice and hope that, this Christmas, you will consider donating to St Wilfrid's so that they can continue to provide their incredible care and support to others.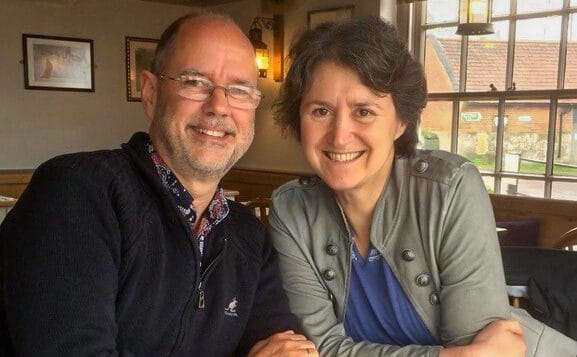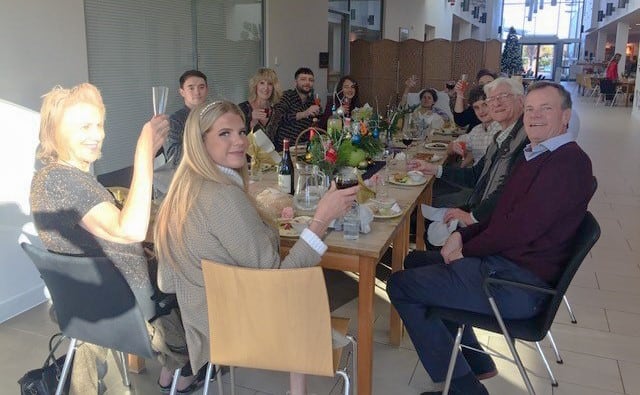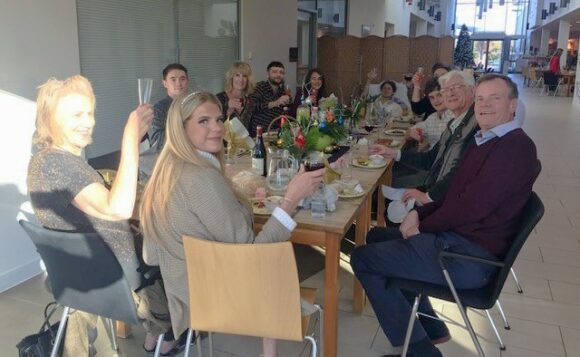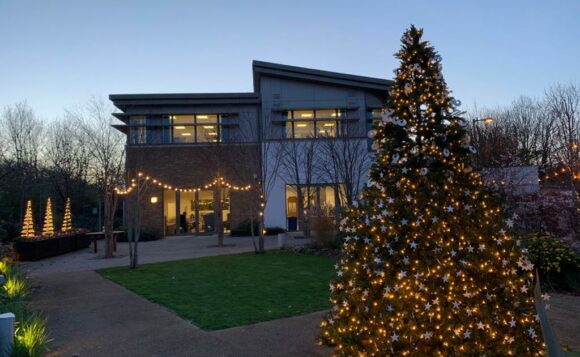 Your support makes all the difference
We rely on our community for 70% of our funding and with rising costs it is a struggle for the hospice to ensure that we can provide patients with our expert care. We know that times are hard for many; whatever you are able to give, your gift could make all the difference to our patients this Christmas and we are extremely grateful.
£25 could fund one hour of care by our specialist nursing team on our Inpatient Unit on Christmas Day, providing much needed comfort for our patients and their families.
£42 would be enough to provide a wonderful Christmas dinner for a patient, as well as all their other meals for the day.
£84 could cover the cost of running a community car on Christmas Day, allowing the team to provide much-needed care for patients at home.